[RM2K3] PANORAMA MAPS
Posts
Hi,
I'm using rpg maker 2003 and trying to have my panorama show up onto my game map.

I don't mean showing up in game, I'm trying to have it appear during rpg maker 2003's map editor instead of a pink box. I've done it with a few panoramas before.. But I was wondering is there a way for me to know how big I need to make the map in order for the panorama to show up ? So far I've just been blind guessing.

How do I know how big to make the map size in order for the panorama to appear ?

Help would be appreciated greatly.. It would help me in continuing my game..
Kazesui
4231
you have to multiply the the tile dimensions by 16 to find out what he dimensions of the panorama needs to be.

e.g. for a 20x15 map, the panorama needs to be 320x240 pixels
KingArthur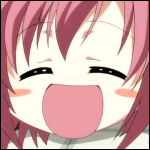 ( ̄▽ ̄)ノ
1221
A panorama needs to be the same width and height as the map in order for it to be rendered within RM2K3's editor. If the panorama is of a different size (either it's smaller or bigger than the map) then the panorama will not be rendered and a solid-color background using the transparent color of the chipset used on that map will be drawn instead.