HERO WON'T STOP RUNNING DOWNWARD RM2K3
Posts
Whenever I either test play or load the game normally my character just makes a bee-line south no matter what I press on the keyboard. It doesn't do this in the menus and it happens on every map. It just suddenly started doing it. Anyone have a problem similar to mine?

EDIT: actually, it seems like the down arrow isn't working in the menus. I can only go up. weird

EDIT AGAIN: I just loaded up Heroes Realm and it's doing the same thing. Let me try a different keyboard?
King of Games
is an admiral arch
451
You could have a pp common event that you forgot about that moves the hero or a gamepad plugged in that is being pressed, like if it's face down or something. Or maybe you keyboard is busted.
Jparker1984
1025
sounds like an error with your keyboard, do you got another one to test it with?

EDIT: Funny as hell lol that when i was typing my first message, your second edit and his message came in at the same time. all regarding the same thing lol.
Arandomgamemaker
There is a 11% possibility that I'm making a random game.
2375
This happens to me a lot. My advice: mash south until it unsticks itself.
Xenomic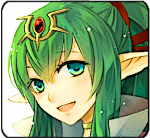 1370
Sometimes you have to restart your computer when it acts up I noticed, since a couple other people I know had this issue with my game before (it was a very rare issue, and I even had the file given to me and it did that on mine so yeah...).
I tried another keyboard and it did the same thing. Weird thing was it seems to only happen in the actual gameplay. In the editor it works fine. I'm gonna try restarting the PC and see.

EDIT: That seemed to do the trick. Hmm. Any idea what might cause this? Like I said it was only in gameplay not in the editor or windows. It just suddenly happened, he was walking along my poorly mapped town when he suddenly dipped southward. And it happened in Heroes Realm too so I'm thinking it was a problem with some kind of game file that sat in memory and loaded every time i loaded a game.
Xenomic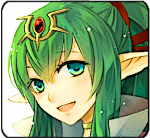 1370
Dunno. It could be that the computer/RPG Maker itself just screws up somehow and just refuses to read correctly. I had it happen ONCE while testing my game, but mine went up instead of down. Restarted computer, fixed.
gadesx
241
I had the same problem, and shutting down the computer totally and starting em again works fine again, normally is a problem of a IRQ or something.
If you continue with the problem, try with other keyboard, I had my computer totally LIVE once I had the keyboard broke. (Cola near keyboards are not good idea lol)
Wolfe
313
In RPGMaker 2000 I've noticed that if I use the keypad to move around and the num-lock is turned on, directions will occasionally stick, usually when I use the Shift key for special movement commands I'm trying out. Turning num-lock off prevents the problem, but then you can't "unstick" it if it's already happened.

If you use the keypad, turning num-lock off might help.
LockeZ
The Z is for Znderson; RMN's resident antagonator
1763
Whenever I've had this happen, it was my joypad acting up. If you have a joypad, it might be getting too old and wearing out. That would explain why it was only happening in the game; your operating system and editor don't have joystick support.

If it happens again, try going into the control panel, opening up the Game Controllers and Joysticks window, and recalibrating the gamepad. That will fix it temporarily, if it's a joystick problem, but the real problem is that gamepads just get old and wear out over time, and the most common thing to happen when they wear out is for them to think that a button is being held down.
Cherry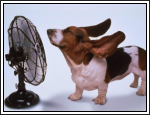 0