DEATH, BLOOD AND GORE.
Posts
papasan96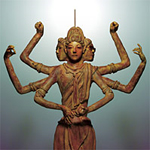 690
I never thought about it until I read this thread. So now I'm making a Battle Royale game, which means ms paint photoshop blood baths. I kind of feel this is justified if you've seen the film or read the manga, as there is copious amounts of the red stuff in both. Whether people think it looks silly or not I'll have to wait and see after it's finished.
Yellow Magic
munch munch munch munch munch munch munch munch
1371
Think blood and gore's always going to look a bit laughable on tiny cartoonish sprites. Avoid unless it's a gruesome horror game or something (which you shouldn't be making anyway).

EDIT: Darken made a good point w.r.t Castlevania - maybe as long as they're half-serious looking..nothing like the RTP.
eplipswich
713
As long as it's portrayed correctly, blood can be creepy. Even Craze said so :)
Anyway, no blood is too much, actually. If it is indeed too much, there would be ratings like M18 or R21 etc. It really depends on the genre.
Gourd_Clae
904
I don't think there's such a thing as too much blood. But, it should probably be moderated based upon the type of game you're going for. Also, I don't think you should really add blood if it's just going to make everything look silly because it itself looks bad. (That really shouldn't be an effect of blood.)
Neverm0re
596
author=Yellow Magic
Avoid unless it's a gruesome horror game or something (which you shouldn't be making anyway).
But...but I've been working so hard on it ;_;
All kidding aside, I don't think blood is immediately a bad thing. Used right it enhances the game just like detailing a building or nice character sprites. If someone died from a sword wound, then there would be blood, it is realistic. Going overboard with gore is another thing. It isn't necessarily bad, but eventually you venture into cartoonish territory (which isn't bad if you are going for that.) If you are using blood in a serious manner, then moderate its use.