>:D WAZZUP?!
Posts
adeleineko
407
okay i maybe a little late for this, I wanna say helloooo! :D
i am adeleine and my only skill is to draw --- and make games a little :D
i also do art commisions for free
depends on my mood...
no, seriously. free.
:D
just message me if you want to request an art. :P
here are some of my artworks:
http://adeleineko.deviantart.com
Lebeau4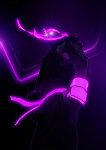 80
adeleineko
407
author=Lebeau4
Hi and welcome to RMN.
xD thanks~!
kentona
/=S=/
15652
haha welcome to RMN, home of the freespirited. Enjoy your stay!
Marrend
Mitsuya Masako, at your service.
8388
Welcome to RMN! Share your creativity with us!
MrChearlie
I FEEL LIKE I COULD TAKE ON THE WORLD!
1571
author=adeleineko
no, seriously. free.

That sounds pretty tv comercial XD, Welcome
Hope you like the commmunity ;)
ChuJooRi
1163