SUGGESTION TO GAME MAKERS
Posts
Make some new games okay we don't get alot of good finished games and lately i don't see alot of new games released alot of the same games i have seen for over a year no new ones made often people there is still people out there that still like hard working rpg makers etc like quintessence by freebirdgames on rpg maker engine but we need more games like quintessence and yet i don't have the money to buy an engine myself to learn it and make the game i'd like to play we need more rpg games with voice acting the whole story line should contain voice acting give it a spice also use shadows of evil wings of time the clouds outside on the map terrian is epic not many games do stuff like that i'd like to see more amazing games like this but i've yet to find one to make me able to stay playing it for like a year or take a year to finish
Liberty
~RTP Princess~
9501
Yeah, sure, we'll get right on that.


Joke accounts: not as great as they used to be. -.-;
KingArthur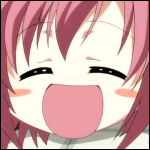 ( ̄▽ ̄)ノ
1191
kentona
By the power of donations!
13164
this is sage advice everyone should follow this this will make all games high quality give them a spice
UPRC
BACK ON TOP
3167
What a good idea. I should go back and add voice acting to Blackmoon Prophecy. I will read every line with a bad Chris Farley impression.
Tau
Looking Back
2774
Oh right *slaps head* I forgot RMN is a website made solely for MKnance, silly me. I'll get right on it sir!
Jeroen_Sol
588
Successful troll is successful. -facepalm-
sbester
N
4657
Amazing not one period to be found in that entire message no commas either and yet somehow i understood a good portion of it try it out guys
Dyhalto
1288
I'm working on it, I'm working on it... geez.
Deckiller
Mad bank for RMN server bills yo
12185