THE NEW DEAL
Posts
rcholbert
'Til all are one...
6175
The madness has ended. I have sucessfully driven WIP to the shores of Africa, where he met his demise. With the former consul out of the way, I set the stage to become RMN's dictator for life.

In reality WIP is just not able to contribute much to the site at current time. He is still planning to add some new features (and to fix some old bugs), but as of right now he has other, more pressing, priorities. So, I will resume my former duties as commander-in-chief until such a time when WIP can turn his attentions back to the site. Any policy or technical questions can now be directed to me in WIP's absence, and I see that kentona has been doing a fine job on the content end of the deal.

I hope to hammer out a new game/content policy soon, which shall be my legacy. Any thoughts or comments or what you would like to see? Obviously without a policy on this we have no consistancy as staff members on what to approve or disapprove. Because of this sometimes good games get turned away, and, more often than not, really bad games make it through. I hope to fix that.

I, for one, welcome our new Holbertian overlords.

demondestiny
979
trance2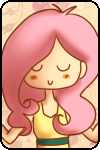 282
Let's hope there's not a massive number of new programs that use every letter of the alphabet at least twice. :)
kentona
And to all a good Saturnalia!
15692
You dropped the ball, holb. Luckily I was here to pick up your slack.
rcholbert
'Til all are one...
6175
I just now noticed your reply, Mr. Anderson! Classy.
Ciel
an aristocrat of rpgmaker culture
243
WIP
I'm not comfortable with any idea that can't be expressed in the form of men's jewelry
11348