[QUESTION] A REVIEW...
Posts
Readerusama
32
Well, how my game can have a Review on the RM Site? Sorry, if case i post in the wrong place, and sorry for my bad english...
kentona
And to all a good Saturnalia!
15692
If people play your demo and feel strongly enough to go to the effort of writing a review for the game, they will do so, and submit it to the site. All the content on this site is user generated.
trance2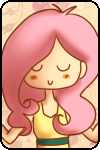 282
How's this? When you release the Spanish version (if it's coming out before the English version), I'll review it for you. I may not be a native speaker, but I'm pretty darn fluent.

Porque cuando toque clases de espanol (sorry, my enye key isn't working) por cinco anos, lo sabe buenisima la lengua. (stupid accents; I HAET my numpad)
Quiversee
195
Same here about the Spanish. I'll play it through if that comes first.

¡Parecería avanzo por el juego Mandalia Souls en el versión español!
Toque clases de español por cuatro anos.
Readerusama
32
Umm... Allright =D In February, the English Version will release =P Im working in the Second Chapter now... In January i'll finish the Game (Brazilian Language), and after this i'll start work in the English Version =D If i think if one month i can release the English version =D
Quiversee
195
Looking forward to it! ;)
trance2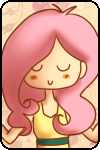 282
If you need any help translating, just give a holler. I only know Spanish and English, though; my knowledge of Portuguese/Brazilian Spanish is very limited.