FUNNIEST JOKE YOU'VE HEARD
Posts
What was the funniest joke you've heard, post it please.

Example: Chuck Norris can kill 2 stones with 1 bird.
Manifesto
33
Your example wasn't funny. But I laughed anyways.
"What planet does hitler want to conquer? Jupiter!"
I didn't want my joke to be funny, it was just an example.

BTW, nice Hitler joke.
Masamune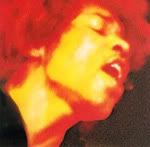 A guy walks into a bar and his alcoholism is destroying his family.
0
Kinda sucks Chuck Norris jokes got played out, I always thought his ridiculous feats and adventures were hilarious.

So these two cannibals are eating a clown and one looks up at the other and says, "does this taste funny to you?"
tardis
is it too late for ironhide facepalm
308
burn yourself alive. right. now.
AznChipmunk
4186
he's referring to Godsword
Karsuman
Asspear
2328
i know god doesn't love you but for the love of god stop making topics