HI HO!
Posts
I've been coming here for a little while checking some games out. i've never made anything but I've played quite a few games on rpg maker. I have a couple reviews I'll submit later, and I plan to write some more in the near future.

Maybe you guys can recommend some good ones to play on the site!
LouisCyphre
2385
kentona
/=S=/
15652
Well, the closest thing we have to an "official" list of good games is the Featured Games topic:
http://rpgmaker.net/forums/topics/2630/
...but that's just the staff's opinion (and you know how
they
are, all self-involved and vain. I wouldn't trust 'em).
You might also try the Best RM Games you've Ever Played thread:
http://rpgmaker.net/forums/topics/3549/
It's pretty long though.
Welcome to RMN! Post lots!
Orpheus
102
Welcome to RMN, my friend.
Also Good Games: Anything made by Craze or Deckiller or Kentona.
Max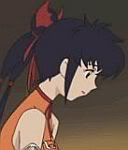 0
Welcome fellow gamer!

good games, you can also try games made by Magi or MaxMcGee also.