LOVE SONGS SUCK
Posts
halibabica
fancy free
8792
from Soli
I am not really sure how this topic became about dating.
That would be when I decided to share why I can't relate to love songs.
And proved what a bigot I am.
Solitayre
Captain Reviewer, saving the day one review at a time.
12278
Mog
Dating just cuts out the bullshit and gets straight to the point of it being a romantic encounter; sometimes I don't want to get to know a girl as friends, I want to date her. If we end up as friends, great, but I don't look at an attractive girl and go "Boy, I'd love to be her FRIEND and listen to her vent about her boyfriend and stuff!"
Not everyone looks at attractive women purely as potential conquests.
Feldschlacht IV
jazzy nyc
671
post=203904
Not everyone looks at attractive women purely as potential conquests.
I mistated my point, and that's my bad. I didn't mean to imply that attractive women are worthless as anything but romantic interests. I meant to say that there's nothing wrong with
wanting
to date a woman first and potentially be a friend second, if at all.
However like I said, I'm not 'advising' (not to patronize him by assuming he needs it) on how to make friends. I'm advising the guy on some viable ways to form romantic venues.
Canuck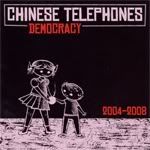 0
Dating is fun. People are on their best behavior (sorry, wearing a giant mask and being a big phony!) because both people are interested in the other person. It's a very fun, exciting feeling for all parties involved.

Having friends is also fun. The great thing about life is, you can have friends and also date. Dating friends is weird though, because all those butterflies and excitement is gone. It's the girl you've farted in front of and knows what kind of porn you jerk off to.
MKID232
435
I'm putting love songs back into this mix.

kentona
/=S=/
15622
Canuck should write a book about life. I'd buy it.
ShortStar
CONSIQUENCE!
2858
Sextape is a love song from Deftones. Its pretty awesome.
AABattery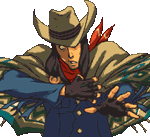 732
I'm surprised, MKID232 saved a thread...

Anyways, how 'bout some Selena?