INVALID COLOR DEPTH
Posts
I tried to import some sprites onto rpg maker 2003 and it said, "invalid color depth". Help would be appreciated.
pyrodoom
I am Pyrdoom, Hedgehog of Fire and the Time Controller.
1054
Do I even have to say this, 256 color bitmap.
Sorry, im new to programming. Im not a bad spriter but i want to make my own game. I have already tried saving it as a bitmap though.
SegNin
41
Use Irfanview to not only reduce the color depth to 256, but save as .png instead of .bmp to make the files smaller.
Instructions: load image file into Irfanview > Image > Decrease Color Depth > 256 colors > OK > File > Save as... > Save as type PNG > Compression Level 9.
Also has batch conversion for multiple images and can use the PNGOUT plugin to make png files even smaller. And it's freeware.
Get it here:
http://www.irfanview.com/
Demicrusaius
1103
Can Gimp do that too? Lately when I convert the image to indexed color, rm2k3 has been rejecting it saying "Unsupported PNG image" I've never had this problem until a couple of days ago. Normally when I change the color mode to "indexed" it works out. Do I have to save a custom palette or something?
Now its saying it isnt the correct size...what must the size be?....
Cherry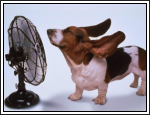 0
Depends on what you want to import.