STRANGE ISSUE WITH BATTLE WEAPON IN RM2K3 (IN BATTLE)
Posts
ok, I dont know if this has ever been asked, but its weird and is bothering the hell out of me. As you all know, you can have characters in your party run up to the enemy to attack them, which is what I want. However, on some of my enemy sprites, when the character runs up to attack. The weapon animation goes behind the enemy sprite. Its weird only because I doesn't do that to ALL of the enemy sprites. Someone please help me figure this out, its driving me nuts.
KingArthur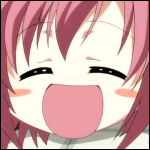 ( ̄▽ ̄)ノ
1221
I think weapons held in the left hand (for dual-wielding heroes) go behind the enemy, but don't quote me on that.
nope, that's not the issue, but thank you though. I am thinking it has something to do with the image itself (the monster sprite.) I really cant think what else might be the problem.
Anyone? Any suggestions at all are better then nothing :)
I do apologize in advance, for I do not intend to sound rude. However, I just cant understand how not a single person has a clue on this, I have tried EVERYTHING I could think of, but I doubt that no one out there dose not know of this problem or anything about it.

All kinds of complex problems (regardless of the maker) can be solved on here, yet a problem with what I think is image related eludes people. I just don't get it. However, I do appreciate KingArthur's attempt to help as well as other help from here.

Again, sorry if I sounded rude and such. I am just confused, that is all.
Yeah, I've never heard of this. As far as I'm aware, battle animations never go behind anything. It's definitely not related to the image file; it's an issue with z-priority.

Are you talking about the animated character (BattleCharSet folder), the "weapon animation" (Battle2 folder), or the attack animation (Battle folder)?

Do you have the enemies in question set as "flying" in the database (there's a checkbox on the upper right corner of the screen, below "transparent")?
none of them are flying, and the only thing that went behind the enemies is the weapon it self, the character holding it. but the battle animations attack in front. its so weird.
I'm still not sure about the answer to my first question, because which animation includes "the weapon itself" depends on how you have your different animations set up. Use the folder names for clarity.

Also I'm not sure if you're saying the character image from the BattleCharSet folder also went behind the enemy? It sounds like you are, but this would be kinda weird since the character and the enemy should never even overlap.
yea......like for example. Enemy Great Evil and enemy Slime.
No matter what battle weapon, attached to any character. For enemy Great Evil, when the character runs up to attack, the character and the battle weapon will go behind the enemy.
But, with enemy Slime. It works fine, the SAME character will run up with the SAME weapon and it will be in front of Slime.
Here are the monster sprites I was just referring to, perhaps that can help out.
Great Evil
http://rpgmaker.net/users/Jparker1984/locker/Great_Evil.png
Slime
http://rpgmaker.net/users/Jparker1984/locker/Slime.png
No, like I said, the images don't matter. There is exactly a 0% chance that the problem has anything to do with the images. Images don't have inherent z-priorities in their file properties like that - the program is what chooses to put one image on top of the other. The problem is something obscure with the settings in the maker.

You still didn't answer my question about which animation it is.
well, i guess its just a weird issue with RM2K3. I was referring to the character from the "BattleCharSet" folder that has a weapon from the "BattleWeapon" folder.
GreatRedSpirit
I just want to feel pretty
5278
Images don't have a z-index but their dimensions may be a factor in how Rm2k3 determines the z-index. There's been cases where I had to mess around with image dimensions and their placement because what seems 'normal' wouldn't appear correctly until I did some counterintuitive messing around to get it to work right. Also weapon animations don't have the same 'on top of everything' property of battle animations (used as battle animations, BAs used for character poses get different rules, see above anecdotal headache I posted).

JParker: Given all the time it sounds like you spent on it I'd suggest shaking your fist at RM2k3 and moving on. If you want you can change your Great Evil sprite and crop its height to different values and see what makes a difference but I don't think it'll give a solution, just a better understanding of how RM2k3 determines z-index.
yeah, i think your right. its just annoying though. I am just going to deal with it, thanks guys.