0 reviews
Add Review
Subscribe
Nominate
Submit Media
RSS
I need to drag Vacant Sky through the mud one more time.
TFT
08/25/2012 06:19 PM
LETS DO DIS!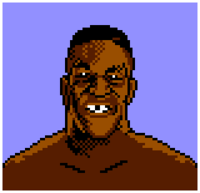 So, in my previous blog I kind of railed Vacant Sky hard. I don't regret doing it, but as I read it a few days ago, I wasn't as constructive as I could have been. Uh, It's not my motivation in life to rag on people or their creations, like, sometimes it just comes out that way. The idea of creation is a beautiful thing, and that's what sets people apart in many ways.
I wasn't really addressing Vacant Sky as the sole reason for that post, it was several things on Kickstarter, and, I like to talk about Kickstarter a lot. It's a blessing for indie devs to get their foot in the door, and before that many people did not have the option available to them. It's incredible. A lot of people use it with bad intentions in mind though.
It comes down to people who want to create content, for other people to enjoy. And in the society we live in, it's pretty much an uphill battle. I think it's getting better, I was watching things on Youtube, they get sponsored and people create content for you to enjoy, and that's awesome. Like, I watch Youtube content more than I do T.V or movies, because a lot of the time, people just make more interesting things than Hollywood. They're rewarded for it, it's not handed out either, because a lot of the times your channel has to be of a certain quality, they don't get paid instantly, I've talked to a few popular people on Youtube and, like, they worked x years to be able to get funding to basically entertain human beings.
I have plans to Kickstart my own project. It would give me the ability to do things I couldn't do before. I won't be hiring 10 people, uh, everything will still be pretty much the same, but improved on to provide an entertaining experience. It's just not within my realm of ability right now, because I don't have the time like I did when I was on GW. Back then you could churn out content. Someone had actually flat out asked me, what the game would be like, and I thought about for a while, because the guy was a hardcore RM kid, and I said it's pretty similar to AAG. In terms of design, and gameplay. Now, I haven't taken any kind of inspiration or anything from AAG, but it just happens to be similar to AAG in playstyle. I liked the game a lot, and I think RN:Libra was in development before AAG. So, if you want to get an idea of how the game is, it's like AAG.
So, as someone like myself who wants to utilize Kickstarter, seeing people with unrealistic goals, lacking content, and all of that stuff, it gets on my nerves a little bit. I mean, like I said, Kickstarter is a big deal, people are donating to you to create something for them. So I take the idea very seriously.
I would really love to see rm games and developers utilize that website, but I really think there has to be a certain quality to it.
I am really bad at advertising, it's something I don't enjoy doing. I've been trying to do it a lot more, but every time it kills you a little because you look a d-bag dropping his stuff.
While I do plan on doing a Kickstarter, I don't really plan to ask for something ridiculous like 50k because we all know development isn't that expensive, despite what people think. A minimum goal would be 10k to get it done, let me accomplish what I need to do.
What's good is everything will be created in rm, because that's all I know. The problem lies within the restrictions. If a few things were fixed, it would be an amazing tool. I have to look towards other methods though, through funding.
But like I said, as it's being prototyped by myself in rm, I'm able to make the prototype content for free, so everyone can play it and enjoy it. It's not about me making a ton of cash and just hiring all this talent I don't know what the fuck to do with, I keep design in a scale and within my abilities.
The only downside is, the prototype content won't be as good. It's not my vision, as rm goes the battle mechanics will be broken, certain scenes will be cut, and it's like half a game. But it'll be free, it would be stupid for me to design stuff and put a price tag on it. So yeah, I just wanted to talk a little bit about that, Blogs are really lacking here, this is something that I usually post on my Tumblr, but I get a few emails and a few requests to post here more. I do my best to do so, to try and improve the quality of the website with what I have. Like I said before, it's very difficult to stay relevant in this community, you know it's a different group of designers, like I had said in some nobodies post about how bad RMN is.
Times change, people change, direction change. It's something you just deal with. That's life.
So yeah, about Vacant Sky, remember I was going to talk about that before I just rambled? Like I said I wasn't as constructive, and I thought I would share honest critique about the trailer and how to improve it. I'm not an expert, but the thing is people circle jerk a lot, people will say things are rad and cool when they aren't. Annnnd I hate that.
Now I'm using Chrono Triggers game intro, as an example and as my own personal tool to make a trailer with my own game. The thing is, CT intro is just clear, clean and it gets the point across. It's the bare minimum, because it was made in 1995, we've advanced very much, we're able to construct things that took 50 people down to maybe 2 or 3. Now you're probably thinking "LOL CT VS VACANT SKY U BAD BADDIE" I'm not really stacking the games together gameplay, story, character wise or anything like that. I'm just addressing the intro and what makes it so engaging. And you know, maybe someone might agree.
Man, I watch this now and it still stacks up, it's so good. Like I said earlier it's crisp, it's clean, it shows the different locations, and scenes, and game mechanics. And it really does get you pumped, man. And it's so simplified.
So let's talk about this. I like the logo, it's very clean, I don't have an issue with that at all. I joke about the music, personally but I don't think it's too bad, although I laugh. Now with the voice actors in the trailer, people either really hate voice acting if it's not professional, or are just easy to please. Like I said, it's fine, stuff like that doesn't bother me unless it's just god awful. And it's not.
People like Anime images, that's just reality. I personally don't like Anime visuals(most of the time), because you get gangbanged by Anime images daily. So, I don't think it really hurts or helps, you just kind of bob your head and go, okay. One of things that cripple the trailer for me, is the video editing software, you know with the shit rotating and cool effects, it doesn't stack up with the actual game content. Let me explain, it's like making an 8 bit game, and using an orchestra. It doesn't fit, like it jerks around with the atmosphere. It's by far a crucial flaw. A lot of games do that too. And the gameplay, the visuals. It's not really engaging, when I watched it, I just felt like, Oh RTP game with char moving up. Now I posted CT, because look how engaging it is, it puts all of the coolest scenes in the game into one mini trailer, and it just delivers.
With Vacant sky, it's just char move up. Is that really how you want your game represented? Is that a clear representation of what the game has to offer? It hurts me very much to say, but Sin's I think by Harmonic is slightly better, I mean don't get me wrong, I think it has almost as many flaws, but it really does make an attempt get grasp your attention.
Create different locations, Show the gameplay mechanics, There's no cool factor, it's just a char moving up through tiles. As a designer, that's something you need to do your best to basically avoid. It's one of the weakest parts about RPG's having to travel around, unless the locations are just really really engaging and interesting.
Study, SNES games, not specifically RPG's, just in general, study the locations, and improve on that. There are so many options. Do I think Vacant Sky is good based off that trailer, absolutely not, I feel like it would need a REAL fucking revamp in a lot of areas to appeal, but listen, it's not a personal grudge, I don't know the guy, unlike a lot of people I can respect good game design, even if the guy is totally awful.
I experience stuff like that as well, people say my art, my game, my pixels are bad, and it's good to admit when they really ain't "all" that, it makes it easier on yourself to take crit, because you aren't the best, you won't be the best, but it's important to be proud in your design choices and creativity, to an extent where you don't think you're better than everyone else, because you ain't.
So I felt like talking about that a bit, do something that can actually impress people you know, you can't use excuses like "it's just a prototype" or "that's what we need the money for" "everyone else is doing it why can't I get paid" etc-etc. Use your brain, use your creativity, especially if you have like 10 humans doing work for you.
If you want to rage, approve, agree, you know, feel free to do so. Games that go on Kickstarter and are commercialized in general represent your community. So, If you have garbage floating around, it kind of effects you, because the fact is, outside into the indie dev community, people do infact think RM is a joke, and it's not, but it's thanks to games like Aveyond and Unemployment Quest that pretty much assure that it's hard to take seriously.
I type "like I said" a lot. Also, if you find this interesting, or want to follow my own game journey, and have a Tumblr, feel free to check my personal blog:
RN DEV BLOG
(ps: reposting images/posts is gh8)
PPS: If you like this stuff, please subscribe to the blog, there is just no humanly way I can compete with other bloggers who post "lol crat game" so these blog posts vanish very quickly. Thanks.