1 reviews
Add Review
Subscribe
Nominate
Submit Media
RSS
edchuy's Slimy the Sahagin (original, completed version) RS! X review
Summary:

Slimy the Sahagin (original, completed version) provides solid gameplay beyond what's expected from basic traditional RPGs, although with some minor issues.

Overall Score: 3.0/5


Background to Review:

Before playing this game, I have met Sahagin as enemies you face in battle in several RPGs I had played, so as many of you, I have a bias against them. While I have never had played any of Ratty524's games, I am aware that he suffered severe criticism from many of the RMN members, praise from a few for his Chrono Trigger-inspired game. Keeping that in mind, was he able to put together something worthwhile with this one?


Story/Plot/Dialogue:

The game starts at the beach of an island, where we are introduced to Slimy the Sahagin, when an explosion is suddenly heard inland. He heads towards where the source of the noise is, only to face an encounter that eventually lands him in a ship with other, mostly confused, captured sahagins. Slimy decides to break out of captivity on his own, determined to free his island from the invaders, while trying to find out who they are and why they are invading it. Eventually, while still at the ship, he verbally confronts the leaders of the invasion force, a Captain of the invaders and the Emperor he serves under. He escapes recapture and returns to the island, beginning his quest to destroy all of the bases of the invading force.

Early on, he is confronted by a female human thief fighting for the enemy. Although they start battling, she eventually gives up fighting him. She decides after talking to Slimy, to follow her muse and joins him as an ally in his quest. Along the journey, the party gets joined by two more party members. The journey is eventful: the party passes a town with unusual residents, some that are chattier than others, another town that has been set up by the invading force as well as the ruins of some long, lost civilization. After destroying all the bases, the party confronts in battle the leaders of the invading force. In the discussion before they battle, the truth about the invasion is revealed. After beating them, the enemies escape, but the party is able to follow them to what looks like a place out of this world. After a final confrontation, the enemies unleash a secret weapon upon the party. After defeating it, the party is consumed by the secret weapon and they find themselves inside it. The party is able to locate the power source of the secret weapon and the final battle ensues. After winning that battle, the party returns to the island to see the freed natives give good riddance to the leaders of the enemies. The game ends with the allies go their merry ways.

Dialogue in this game generally serves to provide information to further the story, to help define the setting where the party is located, such as a town, or, to provide a backdrop to an incoming event, such as the aquatic name-calling that Slimy endures for not being human before battles. A few times though, dialogue served to show some characters' development. An interesting feature is that there's a narrator that while somewhat nosy kept things interesting and gets to interact with the characters, even if they would rather not have to deal with him/her. Dialogue heard from NPCs, at some points, can be a bit racy and not suitable for all audiences.

Score: 3.5/5


Gameplay:

The game has some interesting element other than traditional turn-based first-person battles. They are initiated either as random encounters, optionally by the players or as mandatory to progress in the game. Most battles are designed to be over in a few turns, even the ones involving bosses, if you have the right strategy. When introduced to a harder enemy or for boss fights, it's likely you might get a couple of Game Overs, before you are able to try different things and figure out what might work.

Something not commonly seen in RPGs is that you'll find enemies attacking you in the street of towns at peace, which is more probable when there's a war going on. I found some of the characters' base stats to be flawed, so that, for example, all your characters had the same HP as SP. I found it necessary to grind out a few battles to be able to afford buying some of the gear upgrades, since some of them were relatively expensive. There are few skills your characters acquire as they level up, so you notice what you have available.

Talking to everybody you meet and paying attention can be crucial at times during the game: you might find out a hint that you might help move forward in the game, get information that you'll need later to answer some questions correctly to be get past a certain point get some useful items for your party, or, be able to buy gear upgrades. Exploring, while not emphasized, can be useful to find things you might miss, such as an optional timed mini-game that results in a very nice reward if you are able to finish it. At some point, you'll also find out that traps have been setup which you can avoid if you can see them before you step into them, although some of them aren't necessarily visible. To avoid them, then you have to find alternate routes to avoid the damage incurred. There are a couple of simple puzzles that you need to solve correctly to be able to move forward in the game.

Score: 3.5/5


Graphics:

Much of the graphics were typical of RM XP games. Some of the sprites, especially those of the characters in your party and bosses, seem to be custom and very nice. Some of the sprites chosen for the enemy, however, seemed odd to me: one of the enemies you fight, which is identified as a Fighter seems to have this surprised, open-mouthed expression like if he had been caught with his pants down, and, one of the main enemies is shown as a masked man as if he needed to hide something. One nice feature I found was that when inside a building in town, you could easily find the exit because of the light projected through the door entryway.


Score: 3/5


Sound

The background music used in this game seems to use a lot of synthesizer and sounds reminiscent of Nintendo and old arcade games, although I was unfamiliar with any of it. This, I thought is a bit of mismatch with the modern looking RMXP graphics used, although fit nicely with the Title screen. Some of the background music as well as the sound effects seemed to be standard RM XP.

Score: 3/5


Characters:

I found some elements of character development in Slimy, the female thief as well as a potential fiery (literally and figuratively speaking) ally that join him in his journey. Slimy showed he was capable of extremes: he could be quite attentive when something caught his interest, but distracted when bored (he even fell asleep while being talked to!). The thief demonstrated that being true to herself was more important than doing what was doing was familiar to her, just because. I found some of the NPCs had interest personality. Usually they expressed some discomfort with the choices made by the invaders.

Score: 3.5/5


Other:

While finding quite a few spelling mistakes or typos, about average compared to other RMN games, I found grammar to be very good. There are a couple of choices you can make: a minor one involving whether to pay off or fighting some guards you encounter and a major one which involves choosing your final party member among 4 choices. The latter potentially gives the game some replay value, at least from the point where the choice needs to be made.

Thankfully, I didn't find any game-breaking bugs that I couldn't overcome. However I did find some other minor graphical issues: in the screen where you have to make the minor choice just mentioned, if you happen to walk towards the end of this bridge walking off-center, eventually part of your sprite will get obscured by a wall; there's this fountain you can walk through as long as you don't go through the middle of it; I found in the battle screen that the sprites for the members of the party in the status menu are oversized except for Slimy's, which was the only one that didn't encroach upon the battle screen; and, there's these small, bouncy NPCs in a town that wouldn't respond unless they were close to the floor in their jump when you engaged them.

Also, I found there were a couple of things that didn't work as expected: a certain switch to activate a portal didn't do its job unless you pressed it while facing a certain direction; and, you have to board a boat from a certain direction for the ensuing event to happen.

Score: 1.5/5

Posts
Ratty524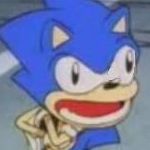 RMN doesn't like me enough to give me a user title. :(
4820
Thanks for the review. I was honestly expecting you to give it a lower score. O_o

You made a lot of good points about this game. Looking back at it, what really brought it down was that the battles were not well-balanced, the character's personalities could have used expansion and overall issues with game design. Heck, I even took the liberty to edit the Ghost enemies before putting this up on the site, because they could kill you in two hits at the beginning of the game.
edchuy
1280
It took me about 3 hours for each playthrough. At first, I thought I would be one of those typical RPG VX games with little plot and gameplay other than battles, and that it would be over after a lot of grinding. The more I played and got introduced to certain things, the more I realized that this preconception was wrong. In the beginning, I thought I was going to just write some feedback for it, but after finishing it I actually decided it merited a review. In your case, you have a unique opportunity of setting things right in your remake: whether it involves adding new features, putting bonus material or righting some wrongs. You could have done much worse ...