4 reviews
Add Review
Subscribe
Nominate
Submit Media
RSS
Amusing dialogue, weak gameplay.
Seeing the impressive hype surrounding this title in the last week or so, my interest in this game was piqued. I enjoy comedy games (there is
another one on this site I particularly liked,
and if you liked Tales of the Drunken Paladin I highly recommend you give it a try) and given the sterling reviews this game has gotten so far, I went into it with some guarded optimism. Unfortunately, the game promises a few things it doesn't quite deliver.
Tales of the Drunken Paladin begins, oddly enough, at a point in the story after the heroes have already "beaten the game" so to speak. The opening crawl of the game explains how the paladin Anebriate (groan) saved the kingdom some time ago and is now the greatest and most powerful hero to ever live. When the game begins he already has all the best moves and gear he could ever need and more gold than he could possibly spend. However, instead of doing anything positive with his wealth and influence, Anebriate lives a life of squalor and debauchery, abusing his power and generally not caring about anyone else. As such, his fellow heroes (who went on to become prominent and influential figures) have pretty much turned their backs on him, and the local citizenry are not the least bit amused by his antics. (Un?)Fortunately, one day a cheap shot to the head renders Anebriate amnesiac, and he loses all his stockpiled wealth, godly stats, and unbeatable gear. Suddenly alone and not knowing who he is anymore, Anebriate sets out on a quest to reconnect with old friends (and enemies), regain his memory, and maybe remember what being a hero really meant.
Balance 2/5:
The first problem in this game comes in the form of the game's battles. When you start the game, Anebriate is an unstoppable demigod, but it isn't long before he is reduced to a mere mortal and must struggle even with normal enemies. The game uses the Tankentai side view battle script. Enemy encounters are random, fairly frequent, but don't have much to engage the player. Most of the skills available to the player are simply "damage," "damage more" or "Heal" and "heal more." Enemies in normal encounters are never really a threat unless they use a mass-status spell, such as putting the entire party to sleep, which is really just pretty frustrating. Bosses swing towards the other extreme and are pretty much just brutal endurance matches. If you brought enough potions, you win, if not, come back with more potions. Otherwise it's pretty much just attack, attack, attack, no real strategy. On the bright side the ATB is very fast so at least you aren't spending a lot of time waiting. Another upside is that gaining a level has a fairly noticeable effect on your stats, so if you're having trouble fighting something, gaining a level will probably help.
I'd like to take a moment to describe my experience in the first dungeon. You are thrown into it before really given a chance to get your bearings in the world or shop for/acquire any items or equipment. Once inside this dungeon there is no way out and no opportunity to heal or re-supply, and until your hero learns his first healing spell, your healing is very limited. Eventually I found a safe place in the dungeon to heal (in fact these are commonly found in many dungeons, a nice feature) but before then I was on the brink of death with little hope of survival. This was a pretty frustrating state of affairs because this felt like an unfair scenario to throw the player into ten minutes into the game.
The game also has a fairly annoying habit of throwing nigh undefeatable monsters at you with little to no warning and basically mocking you for dying.
Level Design 1.5/5:
The biggest problem this project suffers from, however, is the design of its levels. (Don't worry, we'll get to the good stuff in a minute.) The first time you lay eyes on the massive, labyrinthine first dungeon, you'll know that something has gone wrong. The most obvious complaint with most of the dungeon maps is that they are very large, and since the dash function is inexplicably disabled in most of them, you'll be crawling along enormous dungeon levels at absurdly slow speeds, making it a pretty unpleasant experience. Most dungeons also have very little to do aside from cross to the other side, sometimes you'll have to hunt down a switch to open the path but there's usually not much else to do. The heroes are often as perturbed about these design decisions as I was and talk at length about how ridiculous everything is.
What few puzzles there are often make little sense or are simply frustrating. One particularly frustrating one found me trapped in a poison gas-filled room trying to solve a simply block pushing puzzle. However, this puzzle was very, very easy to accidentally get into an unwinnable state, leaving me no recourse but to simply die and reload. This was made worse because there was no actual reason why I couldn't leave this room, my hero simply refused to go back out and insisted we force our way through the now unsolvable puzzle. On top of all this, a completely viable alternate route was available that did not require going through the poisonous room of death at all, but once again, my heroes simply refused to go any other way and insisted on traveling through the horrible death trap for some reason. The game often cages the player into having to do dumb things to make a joke, but since this particular instance isn't even played for comedy at all, there's really no excuse for it.
Moving on, after clearing the first dungeon the game settles into the tried and true pattern of town-wilderness-town. The game hits most of the traditional fantasy milieu landscapes, forests, swamps, caves, mines, old ruins, coral reefs, tundra, desert, pretty much every kind of environment you'd expect to see in an RPG is around somewhere. Once again, you'll often find that you cannot dash in these areas. While there's commonly a shop or two to be found out in any wilderness for you to re-supply if you need to, most of these wilderness are quite a slog, and you'll just be fighting a ton of monsters along the way, and since battles weren't particularly great, I found myself frequently bored and just wanting to get to the next part of the plot already. Eventually some of the more horrible design decisions start going away, you can use the dash in some areas and the encounter rate is greatly reduced, but your time spent in areas like this just doesn't feel meaningful.
There are some positives though. The graphics are almost entirely RTP, and while VX's RTP is quite maligned, most of the areas manage to look fairly decent. Town exteriors, however, suffer from an overabundance of clutter and it can sometimes be hard to navigate. The layout of towns is also somewhat nonsensical at times and it can take a while to be able to find your way around. However, the best feature of the game is that you can examine almost every object in the game. While often this is just used for humor, you can occasionally find items this way. Finally, there are some just plain odd design choices, such as stair cases only working if you approach them from the proper direction, and sometimes you need to press the confirm key for them to work and sometimes you don't. I was never really sure what was going on with them.
I encountered quite a few bugs/sequence problems while playing this game, as well. For example, while trying to talk to my good friend King Steve, I discovered a door that my "red key" went to and this was my chance to "sneak inside." I neither had such a red key, nor was I aware I was supposed to be sneaking inside. Similar problems happen later, such as my characters asking about a password they needed, without me finding out that a password was even required.
Characters 3/5
Now we get to the reason why you're most likely to play this game. The game is very light-hearted and comical in tone. The dialogue is very silly, ranging from charmingly witty to unrepentantly crass. While sometimes funny, it often feels like the dialogue is trying way too hard to be outrageous and falls flat. It's likely you'll either love it or hate it.
It's not merely a comedy, however, there's a bit more going on here than that. One thing you'll notice is that these heroes are not the fresh young heroes of a typical RPG. These are veterans who have saved the world before, and most of them are far closer to middle-age. The protagonist claims to be thirty-three, certainly not old but nevertheless nearly twice the median age of the average jRPG hero. As these characters struggle to find new meaning in a world that does not need them the same way it once did, one might equate this as being analogous to a mid-life crisis, and given a more serious treatment this could be an extremely compelling idea to base an RPG around. Unfortunately, as often as not it is merely played for cheap laughs.
Of all the characters, the protagonist Anebriate is probably the most charming character. The other characters are less interesting and occasionally offensive, for instance your second party member is a priest whose entire character basically revolves around beating women (this is reflected in his move set.) Typically you'll find yourself with party members joining you with little justification and hanging around for no clear reason, and I often found myself wondering what exactly was driving these characters to want to stay together. The initial party has virtually no chemistry, it is not until you encounter your third party member (a retired evil wizard who serves as the straight man to the other characters' lunacy) that you begin to see something that resembles an ensemble, and start to see development. A recurring theme is Anebriate's amnesiac nature, and most of the characters are of the opinion that this new, fairly useless, but nice, Anebriate is far preferable to the powerful, heroic, but insufferable Anebriate of the past. It calls upon questions of identity, though it never gets too serious.
Story 2/5
Unfortunately, the game suffers from some pretty severe pacing problems early on that nearly killed the game for me. For my initial quest, I was told was to find out who burned down Anebriate's favorite restaurant. From then onward, I was basically shuffled from town to town without any clear idea what I was going to do or find once I got there, simply because one of my party members told me to go there. Once there I would find whatever lead I was chasing was a dead end and simply advance to the next town. Factor in the long slogs between the towns and I found my interest waning before the third town. It wasn't until nearly four hours into the game that anything was revealed about what was going on or any kind of plot or character development happened. Four hours is an awful long time (longer than a movie) to keep the player in the dark about the plot. It did not feel like a mystery to me and there wasn't any suspense because I had no idea how this event related to any of the characters until much later. I was just running around in the dark until I happened to find something relevant.
Each town has several minor quests you can do to keep yourself occupied, though, usually simple enough that you can complete it without going too far out of your way. The game features a day/night system, with shops being closed at night (and some sneaky individuals only selling their wares at night.) This feature doesn't add a whole lot but it's a nice touch.
Music and Sound 3/5
The game music includes nearly the entire Final Fantasy 9 OST, a few random popular tracks such as "Eye of the Tiger," and a few other tracks from random games. Since the game doesn't take itself seriously at all, these tracks work pretty well, and careful attention is paid to make sure they are mostly used in appropriate places. This occasionally works to amazing effect, but recognizing so many songs can sometimes be very distracting.
Overall 2/5
In terms of the overall game flow, I felt that the characters were obviously meant to be the focus/highlight of the game, and most of the other aspects got in the way of this. I feel like the author had an amusing story he wanted to tell and make a few jokes along the way, but felt obligated to include a bunch of traditional RPG elements like pointless battles and an excessive number of dungeons. But these parts simply aren't done as well. This is one of the few games I felt would be greatly improved if the RPG elements were greatly minimized, with dungeons being very short and much rarer, and combat happening only when it was necessary. Right now this feels more like a comic with a half-hearted game awkwardly attached to it.
Posts
Solitayre
Captain Reviewer, saving the day one review at a time.
12278
comment=35444
I would also like to bring to attention a final point, which is that a lot of your complaints simply aren't true. Before entering the first dungeon which you complained about being unprepared for, you can not only obtain about 4 grand from exploring and all the weapons and armor you could ever ask for, and do half a dozen fun little side-quests, but you can also obtain another party-member. Quite-frankly, the first dungeon is pretty easy if you take a little time to look around and enjoy the experience, rather than racing through just enough to merit a review.

That's it, goodnight Chicago!
They must be very well hidden, then. Due to the labyrinthine nature of the first town I spent a good forty-five minutes wandering around just trying to find the building I was looking for, talking to everyone I could find in hopes that someone would give me a hint as to where I was supposed to go, but I never found any extra party members or huge amounts of gold, and I examine everything I see. I certainly won't rule out that I missed things, but it wasn't for lack of trying.
Also, best not to assume everyone
will
wander around the town doing random things, usually if the game tells you to go to a certain place, that's where the player is going to go, and going to a restaurant isn't exactly a strong indicator of "there's going to be a dungeon here, better get ready!"
comment=33376
That isn't really how ratings should work. Also, I wish people would actually read the content of my reviews instead of obsessing over the number of stars I give.
i did read everything btw...
Ratings should be justified as each and everyone's opinion; elaborating on the review of the game itself. Clearly Solitayre thinks the game is a little crummy on the storyline but the humor is satisfactory, I completely agree with him, except out of all his ratings, i think a 3/5 could've/should've, whatever, it could've been necessary.

Anyhow the game itself (in my personal opinion) is pretty brilliant, the mapping designs are excellent, not making too too much sense but also fitting the game's personality perfectly; I believe this game is more for the immature brunch of us out there looking for some humor in the game and to see that the game is finished with decent everything else. Thank you.

-AQElites
Drunken_Paladin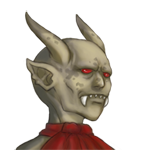 439
Come on guys, it's a video game about an alcoholic paladin.

Lighten up! This isn't "War and Peace!"

But Sonar, I appreciate the sentiment, so don't think I'm being ungrateful. Just try to have fun with the game, is all I can ask. ;D
amerk
1821
I haven't played this yet, but I'm all for a game that tends to poke fun at itself and still have a good time. I'm still laughing my ass off at the level design screenshot. I'm okay with swearing and the like in video games as long as it's done right, and here it seems to be done right. I'd probably be saying the same thing if I saw a passage like that. I ask that about half the streets in my city.
Craze
RMN's supervillain, and enjoying it
7896
I game ain't good if it ain't got solid/consistent/reasonable/polished/fun gameplay.
db84x
0
Solitayre review was too underrated anyway, even lack of gameplay this game minimally still got 3,5 star. Solitayre critique about gameplay was logical but in other aspect it really underrated, this game intention just for fun anyway and overly polish character just ruin mood of this game.
anyon175
0
I agree with db84x,Solitayre review was too underrated,not saying that it was the worst review,but,it should have at least 2.5 Stars.
His review,basically says,if i did understand everything he said,this:"Well,i didnt like this game mostly because of the walking speed,RTP and the Humor,so its a 2/5 at best."Which i totally disagree,but,since its his opinion,i cant argue that,because everyone has his,so i hope there are a lot of
"5/5 Stars reviews",because,even if its overrated,it at least makes the game look more worth it.Even if the game deserves at max a 4 star.
A Comedy game is much more dificult to do than a serious game,you can make good cliche serious games,but can you make your game original for once and put some comedy in it?
Also,if Solitayre wants so much that people look more at the content of his reviews,rather than his stars,i think he should start to realize that the stars are the summary of his reviews,and that they are way important than a 20 lines wall of text,not saying this was the case,but you can see what i mean.
Solitayre
Captain Reviewer, saving the day one review at a time.
12278
I don't have any problems at all with RTP, or the humor. I am wondering if you actually read the review.
Drunken_Paladin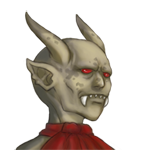 439
Solitayre made a few legitimate points in this review that I've considered during the hours spend updating and adding features to make the game more enjoyable.

In my field, criticism is omnipresent; being a writer and being afraid of getting your hands dirty is virtually irreconcilable. I would hope that once I release the next expansion/overhaul, he gives it another play-through.

Even though at the end of the day this is just a hobby and something I do in my (fairly limited) spare-time, I want it to be as enjoyable as possible.
The game is okay but it has a lot to work on. Mapping, dialogue, writing, combat, etc.

For example: I spent nearly 30 mins running from shop to shop in Gardiner and even running to that shop in the Swamps before I gave up. And what was I trying to buy? A frigging pickaxe!

The other thing is about the priest: who was somewhat offensive and crass. However, whether his character was meant to pick fun at such people, i wouldn't know. Nowhere in the game so far, does the writing or dialogue actually hint at his character. Neither do his actions tell you what kind of person he really is. Actually, the same thing applies to all the characters so far.

Combat is bland btw: it's quite easy but there's little to do.
"I can't go through here, asshole! It's on fire!"

I lol'd. I'm downloading this, if it has more humor like that.