0 reviews
Add Review
Subscribe
Nominate
Submit Media
RSS
Radio Silence
Hello, I did slow down to break a few days after Christmas and then I got sick all in a row. My head is still on fire as I write this and my body isn't moving quite right, so I'll still be out of commission for a while too. Just right when you're all ready to go these foul little microbes start attacking. The battle should just be finishing up right around now though, my head starts to ache and become pressurized when that happens.

I did manage to implement a new way to use ExFont from the old editor, it's now just a sheet of 16x16 alpha icons you can make in a bitmap. It works and I left off right where the part where I wrote the text compiler thingy. I'm going to just have it where you can use escape characters anywhere except the tempo and control characters which only work in a show message.

Tempo characters effect text speed and control characters do things like halt and force-close the dialog box.

This lets you color your item names and stuff too or have the item names display live numbers and whatever. Quite powerful for what little it is. Think about what you can do with just having show variable anywhere as a name or description for anything. I'll also let you nest anything inside anything even if it doesn't make any sense.

Anyways, I think I should just keep resting even after I get over this sickness. There's no reason I should rush and school only seems to actually speed me up (since it gets me in the active-and-ready mood because of all the work I do). I'll still be here to answer questions.
Posts
Feldschlacht IV
jazzy nyc
671
Hey, take it easy. No rush, and thanks a bunch for giving us the fair update.

Keep yourself rested and chillax.
I'll try to chillax, I could probably cook eggs and steam water on my forehead.
JosephSeraph
351
Want some lemon ice cream? Shiva can make some for you...
Kidding, that shucks, my whole family (except me YAY) gets like that periodically, you know. It's hard for mom can't work and we ket even shorter on money. xD ( I'll start working to help her, too. Sadly, not with art.... Yet.)
Anyways, these implements on messages are AWESOME. Really, awesome, I love this. So many utilities. Like, to the simplest of things: Have your archer say: "Arrow shot " in the name of the skill, and stuff! so you can tell how many bullets / arrows / whatever are left! Awesome.

Thank you so much for doing this project!!
author=JosephSeraph
Thank you so much for doing this project!!
And get better soon, yo.
I did get Fallout New Vegas and Advance Wars: Days of Ruin recently from Amazonukkah, though.
author=WolfCoder
Advance Wars: Days of Ruin.
Awesome game, if I do say so myself. You'll enjoy it. Though mission 23 will have you tearing your hair out. (I think it's mission 23; the battle against Tabitha)
NicoB
3076
author=WolfCoder
Fallout New Vegas
Get ready for a shit ton of bugs and game crashes.
Feldschlacht IV
jazzy nyc
671
Really? I've only encountered like, five at the most.
Get ready for a shit ton of bugs and game crashes.
Yeah, the game is fun but it's so unstable it reminds me of the PC games of olde.
KingArthur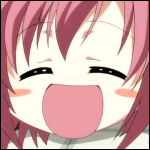 ( ̄▽ ̄)ノ
1221
It couldn't be worse than the crashfest that is Morrowind, could it?

Anyhow, hope those foul little microbes give you lots of exp and gold when you finish steamrolling them.
Drakonais
2150
My Morrowind game crashed on maybe 3 occasions. New Vegas has crashed on me probably 20 or so times.

PS: Get well soon!
Yeah, but Morrowind has horrible controls, a confusing menu system, wading-through-Jello walking speed, little information and no direction of where to go, and you can't hit anything with anything. I'm surprised people can enjoy the game, I guess it didn't age well.

New Vegas was much better than Fallout 3. I'd rather play a game that crashes and bugs in weird ways than a solid game that's just boring- but there is a limit on how buggy a game can be. It's very annoyingly below the threshold otherwise I'd just stop playing.