Add Review
Subscribe
Nominate
Submit Media
RSS
A princess' life is ordinary and routine for someone of royal upbringing: official functions, public speaking, and academic pursuits. Her peace is shattered by a reoccurring unsettling dream: something malevolent is chasing her through an unknown forest only to give way to a sinister yet beautiful tower. This persists for weeks till a fateful day she and her entourage of learned scholars left her homeland for a conference. Her life is turned upside down when she's lost and alone, forced to fight for the very survival of her people. Throughout her journey she gains allies and friends to aid her in her quest to free her country from a spell that's stopped time for her homeland.
This game is over two years in the making. It originally started out as a comic book storyline but then moved to an RPG game format. While the story is complete in the sense it has a beginning, end and major events in the middle, the small nuances of what makes an RPG, an RPG isn't yet filled in. I'm going about it slowly letting the plot unfold and making logical events that fit that storyline. It's a very complex and layered story with many twists and turns, so I hope "porting" it to an RPG that it translates well.
One of ideals for writing this story (before it was a game project) is that I wanted to get away from standard video game and RPG cliches. Having my main character a princess seemed to not buck the trend. Even so, I thought about a few things: age, experience and dialog. She's older: by most RPG hero/heroines standards, she's an old maid of 26. Even more unheard of is that she's single and does not have a love interest at the beginning. Another thing I can't quite see as believable is the instant action hero. She was raised as a princess with dignity and honor, not a slayer of all things evil. While due to her biology her prowess is formidable and she's been trained in self-defense, she's troubled by hurting others and more so with killing. Lastly I wanted to have good dialog. Some of its silly and stupid, other is more serious in tone. There's tons on dialog and things to explore in the game. While not included in the demo, the beginning of the game contains a beginner's hall, library and university.
Demo with RTP linked here,
https://rapidshare.com/files/1227444950/DEMO__Ethereal_Heart_.exe
SCREEN SHOTS FROM DEMO ONLY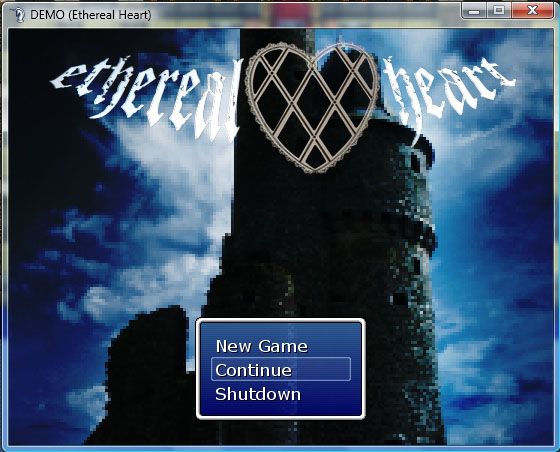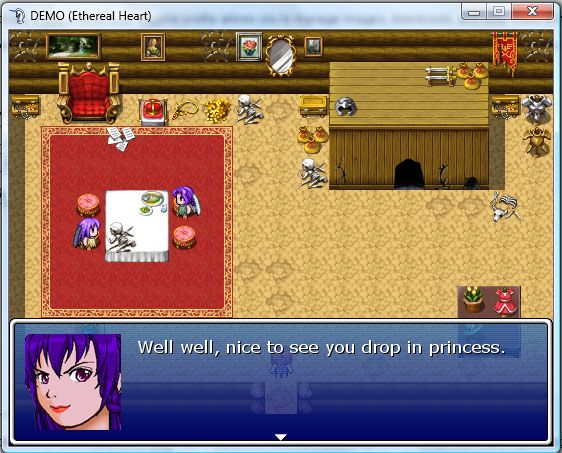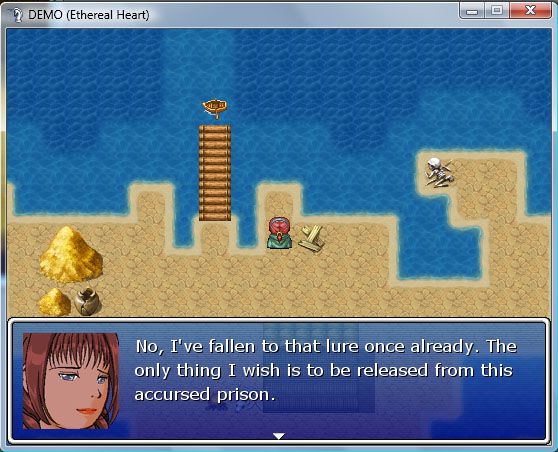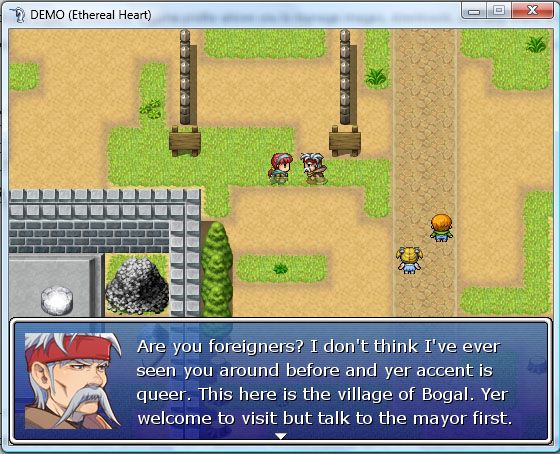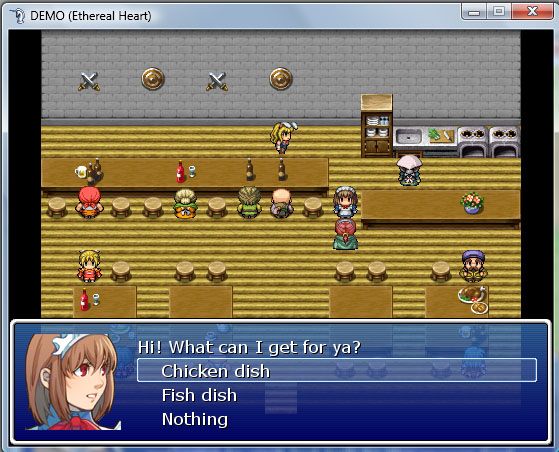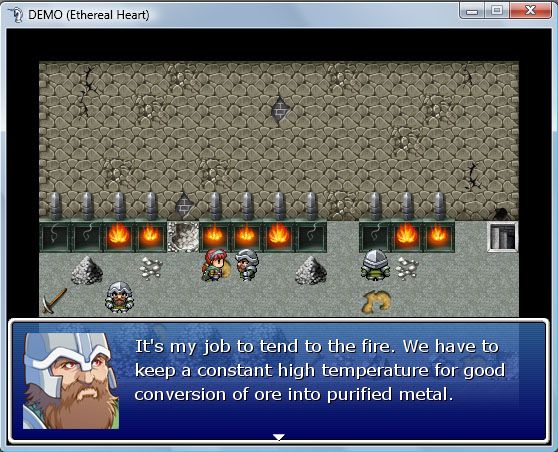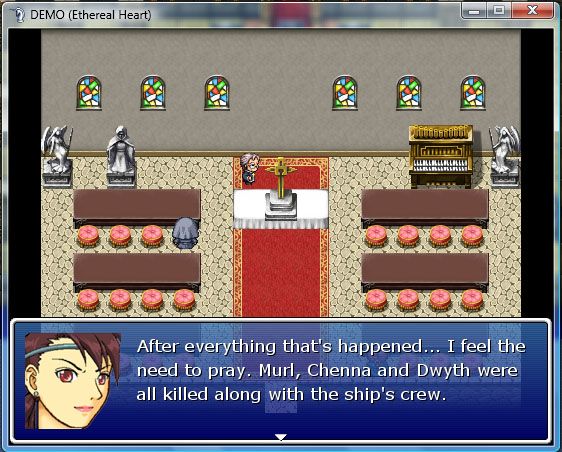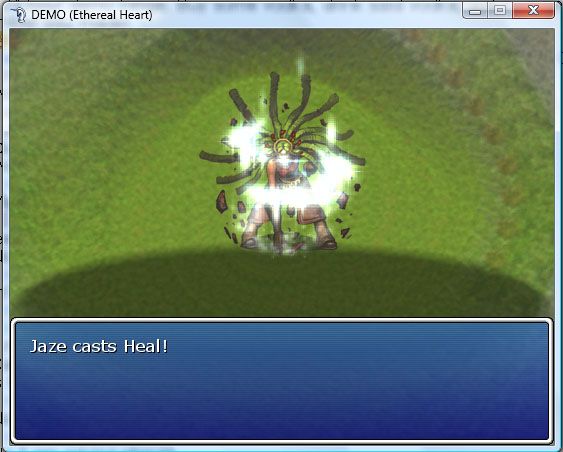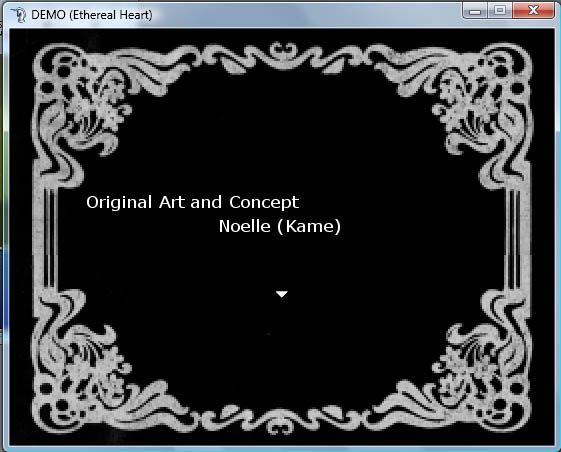 Latest Blog
Hiatus

RPG Maker VX
06/28/2012 09:00 AM
07/10/2013 01:44 PM
09/01/2013
6202
6
132