Add Review
Subscribe
Nominate
Submit Media
RSS
For those whom it may concern, the game contains sparse amounts of coarse language, religious themes and cartoony animated violence.

Good day everyone, shortly before I released Intelligence 1.1.9 I started work on a game which would be inspired from FPS' of old, with a fusion of newer third person shooters (Like ratchet and clank) but with my own story, characters and world... and my comedic way of doing things, this game would have taken a lot longer but I challenged myself, in july/august I get swamped by birthdays, so I thought instead of giving everyone a crappy MSpaint Cake like tradition would endow, I decided to finish up this game and give them early access, much like a Friends and Family Alpha.

Thus this game's first Demo was completed long before schedule, because my friends birthday was on the 6th, and sadly it was all ill hells of overdue, and now on 7/11, I give you Hellcat, the Nightmare begins, its a top down shooter with so far very little in the way of rpg elements, levelling up grants you practically nothing and im thinking of just making it a level one shooter at this point, there are no skills, items and weapons will be your main force of firepower. Enjoy fellas!
- Vlad's ABS is the system used, version 9 to be specific, there are very few bugs with this version and the diversity in paths and note tags make it the optimal build.
- Eight Fun weapons of varying style and output.
- No Ammo, seriously that shit gets annoying.
- Platforming consisting of a regular jump and a longjump.
- Puzzles that spice up levels and give you a reason to try out each weapon.
- Secrets are hidden around the Heldathian plane, some rather obvious, some more inconspicuous.
- Superjump pads for extended platforming.
- Two Exciting Bosses who will be your progression stonewalls, most likely.
- Items can be hotkeyed for easy quicky use.
- Goes more into the lore of Hellcat, a being in Intelligence who was hinted to have backstory.
- Look into the three worlds beyond.

Hellcat
Race: Girocat
Age: 4 human years
IQ: 117
Origin: Brisbane
Gender: Male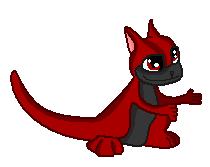 Hellcat is a happy laid back Girocat who had lived a great peaceful four years, secluded in his Mansion and quite blissfully oblivious to Maw's presence on Earth in year 2048, until one day his life is quite literally turned upside down as he is seemingly entered into Heldath by a fissure outside his house. He then continues onto explore not only Heldath, but the other two realms of after-existence.
He is the sole protagonist of the game, and the only character the player directly controls.
"Whoa! Is that a rocket launcher?"
Nola
Race: Cat (Burmese)
Age: 5 human years
IQ: 111
Origin: London
Gender: Female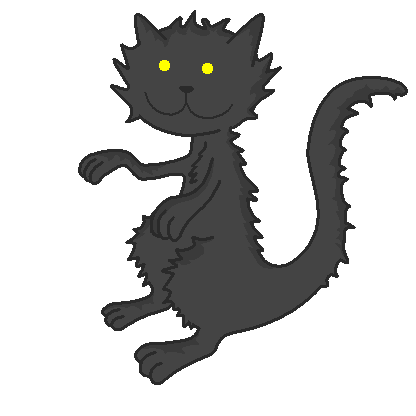 Nola is a friendly tomboyish Burmese who uses a Giant Shuriken, she is known as the Black Death in Heldath, and is apparently reputable even by Seradath's degree. She has yet to hint at her past life, deeming it unimportant and a waste of breath.
She is very loyal to Seradath and claims to be one of his most trusted Dark Assilants.
Nola is never actually played, but she is the first character you meet who stays alive beyond your original encounter, she is a burmese cat originally from London, and she did actually know Pep rather well, and makes a brief appearance as an Innkeeper in Intelligence.
"I see you have taken care of our clinically retarded do-gooder! This is good, and I will reward you not only with an audience with his Dark Tyranny, but also with a weapon. Chances are that if he has any need for you, you will need it."
Seradath
Race: Angel (Fallen)
Age: 711 Years
IQ: 711
Origin: Gal'vana (Exiled)
Gender: Male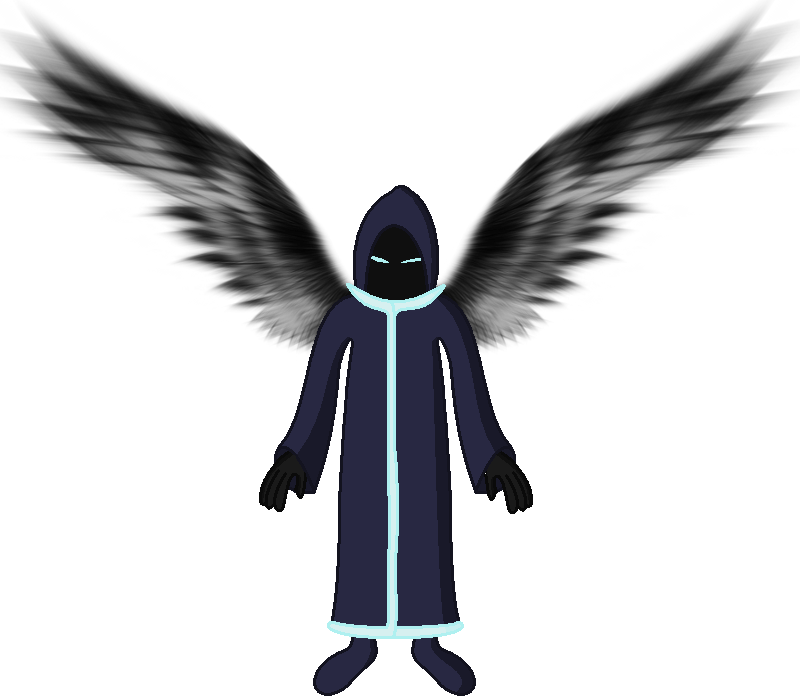 Seradath's Demeanor is chilly and foreboding to those who barely know him. He holds the powers of a Demigod, thus Omnipotence is not a trait he posesses, he does still have respectable power by virtue of his two wings. He singlehandedly rules over Heldath and still seems happy to engage his jailor in combat. Being exiled to Hel'dath by Gal'dath 612 years before the present day, he seems to be complacent with the world he lives in, and would quite happily remain dormant if it werent for interferences by the powers of Gal'vana.
"Discard any thoughts you had on angels, they are not the creatures of divine grace the books you've read growing up in Brisbane would lead you to beleive."


Hellcat had enjoyed his 4 years of life, dwelling in his mansion and blissfully anaware of Maw's presence on his home plane. One day on his weekly shopping trip, he is greeted by a fissure, a fissure to Heldath itself. In time, it would be learned that Heldath isnt all that bad, and if its residents are to be beleived, Gal'vana is worse for its smug factor, everyone is said to be an arrogant self-righteous douche. An encounter with a one winged angel only cements it.

Hellcat is set upon by a few errands before he can speak to the Overlord of his new after-existence.



You start of on Earth, in the year 2048, long after humans have left in 2032 and animals have accrued substantial intellect, 4 years before Intelligence's present timeline. You start in the Mansion in Brisbane, the same one you send four oddball heroes to pilfer in four years time. Soon after you are in Heldath, marked by Blood rivers, ashen terrain, and dead trees, but that is only a small part of Hel'dath's palette, you'll find bright blue sapphire areas, crystalline ruby passages, a purged area (found in a secret) and it changes to a modern dark teal icy/techno scape when you reach Seradath City, streets are usually adorned with braziers and there seems to be small slits in which functioning door portals can rise from and lead to different areas.

Its unlike any common 'Hell' idea you would know, there is actually no fire of the regular orange color nor dead charred bodies laying around.


0.1.2
General
:
- More guidance was given. Particularly in the Ruby Rush and Sapphire Stroll instances.
- Lilith has been replaced by Snowball, he should be a fair bit more tongue in cheek and quirky than his blonde predecessor.
- Naxon has been given his own graphic and sprite.
- Shooting weapons now costs Energy (MP), amount varies dependent on damage and power.
- Title screen and Gameover backgrounds changed to avoid google image search debacles when crediting.
- Messagebacks have been added for all signs spread throughout the afterlives.
- Time Bomb of the Ancients now has a unique animation.
Encounters
:
- Nola's damage has been nerfed slightly, and should now feel much more entry level.
- Mauriel's jerk fayse D8< Bolts now cover all layers of the screen, no more refuge in the secret area.
- Mauriel's jerk fayse D8< Orbs can now bypass impassable terrain.
Bugfixes
:
- Most bugs on both boss encounters should now be corrected.
- Animations cast at events or the player now stay in position regardless of map scrolling.
- Signs are more fluently written to make them easier to understand.
- Removed the requirement for a completely unnecessary font.
- Guns no longer have push back, balancing the Hellpistol to not be an obnoxiously imbalanced winner gun.
0.1.1
General
:
- Added a few arrows for guidance.
Bugfixes
:
- Fixed some passability errors with certain tiles.
- Hotkeys are now stated correctly by the Tutorial Screen
- Changed Font for ABS system related mechanics, you no longer need Monotoype Corsiva or Times New Roman Externally.
0.1.0
General
:
Releases Demo for Public Review

THE ORDER OF CREDITED PERSONS BY NO MEANS REFLECTS
THEIR AMOUNT CONTRIBUTION TO THE GAME.

STORY DEVELOPMENT
BIZARRE MONKEY

CHARACTER DEVELOPMENT
BIZARRE MONKEY

MAPPING
BIZARRE MONKEY

HEAD DEVELOPER
BIZARRE MONKEY

IDEAS MANAGER
BIZARRE MONKEY

IDEA CONSULTANTS
LOION
SHARINA
SJUNIOR

CHARACTER PICTURE AND FACESET ARTWORK
BIZARRE MONKEY
ENTERBRAIN RESOURCE SITE
RPG MAKER XP RTP

WING FRACTALS
~SHD-STOCK

CHARACTERSETS
AINDRA
BIZARRE MONKEY
LUNAREA
FAMITSU GENERATOR
MEGATRONX
SORUVE

ART ASSETS
LIAMYTHESH (ETHEREAL CROSSBOW)

ANIMATION SHEETS
BIZARRE MONKEY
LEXUSX/TIMMAH

TILESETS
AVADAN
BIZARRE MONKEY
CELIANNA
DKAINERU
KURURUMILK
LUNAREA
MEGATRONX
NIGHT'WALKER
RELM
TRETIAN

FONTS
ALLEN R. WALDEN
MARTIN HOLM

PARALLAXES
BIZARRE MONKEY
RPG MAKER VX ACE RTP

BATTLEBACKS
BIZARRE MONKEY
RPG MAKER VX ACE RTP

SCRIPTING
BIZARRE MONKEY
CRIMSONSEAS
MODERN ALGEBRA
STORMCROSS (AKA CRAZYNINJAGUY)
VLADISLAUS
WORATANA
YANFLY

MUSIC CREDITS

MUSIC BY MATT UELMEN
THE ARCANE SANCTUARY

MUSIC BY BOBBY PRINCE
BUNNY
DEMONS ON THE PREY
DONNA TO THE RESCUE
FACING THE SPIDER
HELL KEEP
HIDING THE SECRETS
I SAWED THE DEMONS
INTERMISSION FROM DOOM
KITCHEN ACE
NOBODY TOLD ME ABOUT ID
ON THE HUNT
SIGN OF EVIL
SINISTER
SUSPENSE
THE DEMONS FROM ADRIAN'S PEN
THE IMP'S SONG
THEY'RE GOING TO GET YOU
VICTORY THEME
WALTZ OF THE DEMONS
ENTRYWAY
ICON OF SIN

MUSIC BY SETH "BEATFOX" PEELLE AND MICHAEL GUY BOWMAN
ANOTHER TASTE FOR JUNGLE ADVENTURE

MUSIC BY CHRIS GEEHAN & DAN BYRNE MCCULLOUGH
DARK STROKE

SOUND EFFECTS FROM DOOM 95/DOOM II BY
ROBERT PRINCE

SOUND EFFECTS FROM HERETIC
KEVIN SCHILDER

SOUND NOTES

I MADE NONE OF THE AUDIO IN THIS GAME. THE WORK
BELONGS TO THE ABOVE AUTHORS AND I GIVE THE ARTISTS
FULL CREDIT FOR THEIR EXCELLENT SOUND.

ALPHA DEMO TESTERS
LOION
SJUNIOR

BETA DEMO TESTERS
BIZARRE MONKEY

SPECIAL THANKS
LOION
RAVEN BLUE INDIGO
SEMOLOUS
SJUNIOR
STORMCROSS

TERMS
IF YOU NOTICE I'VE MISSED CREDITING ANYONE PLEASE
INFORM ME AT THE WEBSITE YOU DOWNLOADED THIS GAME FROM.
I WANT EVERYONES WORK TO BE RECOGNIZED.

ALL CONTENT THAT WAS NOT CREATED BY ME IS COPYRIGHTED
TO ITS ORIGINAL CREATOR/OWNER.

BIZARRE MONKEY IS NOT RESPONSIBLE FOR ANYTHING THAT MAY
HAPPEN BEFORE, AFTER OR DURING THE TIME YOU PLAY THIS GAME.



There are a few things that aren't implemented yet.

- Guns will consume Mana in the future, so its not just wasted space on your status bar.
- Power ups, these are difficult to figure out and so I left them for the time being.
- Fixing guns with rapid fire being able to knock opponents back over and over, currently you can power through the whole demo with the Hellpistol or the Deflector
- The other three quarters of the plot.

This is a demo, and should be treated as such. Its rather short, I play through it in less than an hour usually, your experience will likely vary, depending on how many secrets you find, how long it took to find each, and how much bosses tend to stonewall you.

There are to my stomach-churning disgust, still some RTP faces in there, by which I mean there are only two, Naxon and Lilith. Which is unacceptable, I know. I'll probably fix that up in 0.1.1 or something.

This is the first time I've been ready be a deadline, and posted to the exact minute of intention.

Do not underestimate any boss, they are the cornerstone essentials of the game, since random encounters simply dont exist. Thus they are tough.

I'd rather make awesome bosses than pallete swaps, and I'm sure you'd rather that too.

Some Bosses can take a couple seconds to die after there health bar is entirely depleted, this is a bug with Vlad's ABS.


Latest Blog
No blog entries have been posted yet.
Production

RPG Maker VX
07/11/2012 09:15 AM
02/06/2013 01:37 AM
07/11/2012
3706
1
24