THE_DEFT'S PROFILE
the_deft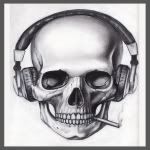 0
I'm just a 25 year old writer interested in game development. I've been writing for about 15 years, and have dabbled in RPG Maker 2000/2003 (still have lots to learn). Been stationed contently in front of a computer screen since the age of 8, and gaming for even longer. The indy games scene is where it's at, and I'm here to see all the awesome work everyone is doing, and to contribute where I can. Feel free to message me in regards to anything game related, or just to tell me what you had for breakfast.

I'd love to collaborate on projects (once I get something up for you all to see and gauge my abilities) with anyone who is interested.

Stay classy.
Recent Achievements
This user has no achievements.