BOWS ARE EASY AND ONLY FOR WOMEN - CLICHÉS TO HATE
Isn't it boring how almost every female warrior in fantasy settings is forced to use a bow?
Introduction
I love good storytelling and I love when an idea catches me completely off guard and creates a deep, emotional response. But because of this passion, I find most of the stories, especially in video games, repetitive and boring, not just "inspired" by great art, but rather lazily pushed forward by deadlines, limited to overused clichés in assumption that "if it worked before, it's going to work for the 500th time, right"?
In this series I'm going to share some of my thoughts on story clichés that I don't want to experience anymore. I know they won't disappear from AAA industry, but maybe some of the indie storytellers are going to use different, more creative (and less dumbed down) approach?
Previous article in this series:
Spread Diary Entries
And now...
Clichés To Hate:
Bows Are Easy And Only For Women
Common in:
RPGs, strategy games, anything related to fantasy.
Description:
Most popular in two cases:
A) You have to write an in-game lore or a story involving a group of heroes, but you don't have a chance to give everyone you're describing a unique personality or an interesting design. (Especially if these characters are not going to say anything/will disappear in a minute or two.) You already used the most convenient stereotypes, like a male-barbarian with an axe, a wizard in a pointy hat and so on, so to be more "inclusive" you put there a bonus sexy female archer (it's easier to draw it than a rogue or a priestess anyway).
B) You need to make an archer unit for a fantasy strategy game, and since it's one of the very few female-friendly archetypes in popular culture, you make all the archers from this group females just so they are easier to distinguish during action sequences.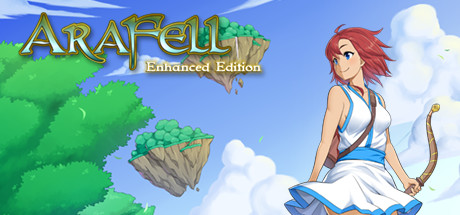 Why it is useful:
Portraying females as archers is something that will never disappear and has overwhelmed movies and novels, especially when an artist has to create female-elven characters. After all, females and elves are related to the same attractive features: agility, grace, cute and small bodies... Majority of players won't question it, since a common person assumes that using a bow is something that requires little to no strength and is mostly related to accuracy, coordination and speed (especially when you look at the in-game stats).
After all, this cliché was not entirely made from nothing. It's not historically accurate, but even the Greek goddess of hunting and wild nature, Artemis (also very close to the elven stereotype), was often portrayed with a bow, arrows and animal companions. And since, as I mentioned, portraying a stereotypical archer does not include drawing great muscles, huge body or heavy armor, it perfectly suits never dying need of making sexy fan-service-friendly chicks.
The problem:
Not unlike the majority of gender stereotypes (both male- and female related), this cliché reached the point of being boring. Unfortunately, these stereotypical features lead to the portrayal of hundreds of "attractive female archers" without thinking this design through, what sometimes may hurt the coherence of portrayed world.
If you want more details about this topic, you can watch this cool video below:
But if you want just a very quick TL;DW, here it is:
• Bows, especially the ones used in battles, require A LOT of strength and are extremely fatiguing.
• Using a bow effectively requires months (if not years) of practice. A "casual" weapon for a person who is not a warrior, is not a bow, but rather a crossbow. The latter is basically like a bad, primitive gun – just point and shoot. Even a child can hit someone's belly with a bit of luck. Majority of people CAN'T use a bow, though.
• Sure, average woman is weaker than an average man, but a true female warrior is probably much stronger than an average man anyway. In most cases, portraying her as a tiny, graceful sniper is not going to do to her much justice, since she can just as well break people skulls with a mace or an axe.
• And, as I already said – it became really boring because of repetitive nature of this cliché.
Alternatives:
The two paths I think are the most convenient ones are very easy to figure out, and if used well, they may make the game's setting much more interesting and logical, what for some players is going to be very valuable.
The first option is to resign from this cliché and to allow your female characters to use whatever weapon the artist finds interesting and suitable in the given context. In this case, a bow would be just one of many, many possibilities and you could offer your female characters an option to successfully engage in melee fight scenes, join an army as a soldier or to become a well-trained, adaptable warrior. In other words, you can just allow your female characters to do the same thing the male characters would do (although, if you want to stay realistic, less often – in most worlds women are not even close to being a 50% of fighting characters, but rather a minority – you can, of course, change it, but it doesn't always make sense).
Just remember, that if a woman is a master of a bow, she probably can also be a master of every other type of combat.
The second way of solving this problem is to find a reason why an average woman would be interested in using a bow above any other weapon. It's quite difficult to accomplish that without rising a next question: "so why is this weapon not more popular among men as well?". But you can try – starting with religious/cultural reasons, or making a fictional type of wood which would make the bows much easier to use while requiring much less strength, or maybe it would be just a female-elf thing... I didn't find a really creative example, but if you are determined to show nice girls standing with a bow just because other people made it in the past, well, I mean... You can.
Thank you for your attention. If you think I'm completely wrong or you would like to discuss this topic, let me know below!
See you next week!