LOOKING BACK: THE LEGEND OF THE PHILOSOPHER'S STONE
A look back at some classic Rpg Maker games.
Tau
04/19/2012 03:30 AM
7512 views
What is Looking Back? A series of articles talking about those classic Rpg Maker games from the past.
Created by:
XxNemesis29xx & Litearc.
Made With:
Rpg Maker 2003
Download:
Here
Drawing from personalities and traits from real-life people, take the roles of Marjan, and his friends, as they tread through the unknown world of Terra. Hopelessly lost and scattered, explore the world to not only seek out lost friends, but also to find the way back home. The journey back will be ardous, and may even seem impossible, but within every dark blanket, there always shines a glimmer of hope. For you, it will be the Philosopher's Stone. What is this stone however? What does it do? How is it used? As you dive deep into the world of The Legend of the Philosopher's Stone, discover what it means to be human; seek out the complex duality of man; and uncover the underlying theme of darkness and purity that lays dormant within the heart of every soul.
That is the story of The Legend of t.. I'm just going to call it TLOTPS from now on. This is a game that I would recommend on two fronts. If you are a developer, play this game to learn something. Dissect the code and learn first hand from one of the premier event artists of our time. If you are a player, allow yourself to be immersed in a fantastic new world with plenty of locales to explore. See what can be found on the other side of that shimmering portal.
I sat down and played this game for initially one reason: it was one of the most visually stunning Rpg Maker games I have ever seen. Using diverse, lush chipsets, Nemesis crafts a world as beautiful as our own, and with just as much depth. Nothing is overlooked, from the fog to the water to the odds and ends that make a house a home. TLOTPS deserves to be a legend with its immense quality. Gamers will find themselves getting involved with the characters, storyline, and dungeons through out it's 3-5 hours.
Next week: The Phantasia Series & Interview from J-Man
(The first hour or so of the complete game are completely different to the rest of the game. Still a great Rpg Maker 2000 game. You may need the RM2k RTP to play this.)
Download!
Posts
Adon237
if i had an allowance, i would give it to rmn
1743
Definitely want to download these!
chana
(Socrates would certainly not contadict me!)
1584
Beautiful writing for TLOTPS, is it complete?
Tau
RMN sex symbol
3278
Nah, it's of decent length though, definitely worth a try.
Livewire
136
I remember playing LOTPS for the first time and going into a battle for the first time. At first, it just felt like a re-done DBS, then I realised what was going on and it blew my mind.
Is Ryuukishi no me II completed?
Tau
RMN sex symbol
3278
author=Sylenus
Is Ryuukishi no me II completed?
Yea man.
*sigh* I wished they finished TLOTPS . . .
thedarkdreamer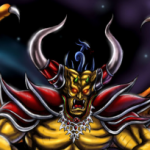 276
This is a good one actually but its' a bit Final Fantasy-Chrono Trigger like, at least in the items in the story, though I had more use of "Vita Waves" than Potions because there are enemies that hit hard, or attack the whole darn party. The battle system was actually pretty neat. I don't really know how 'they' did that, a lot of eventing there. Though I found that drawing magic from orbs and equipping skills kinda different, and that it requires more AP to get better skills from orbs. Maybe some day "they" will finish TLOTPS. They better...