Description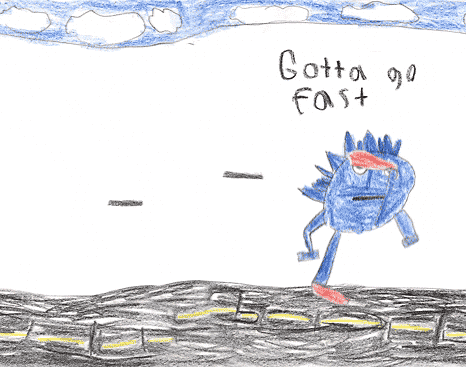 Some of you might not know what a Release Something! Day (RS!D) is. Basically, it's a day where you release something - anything! - in order to get feedback from the community.
Release Something! Days used to be a regularly occurring events back when the community had a problem with releasing stuff. It was created as a way to encourage sharing, collaboration, feedback, and content in the community. The aim is to truly try to capture the spirit of releasing
something
.
It is
not
about prepping a major release, or making something in a fury to have something new to show for the event. It is about showing your works-in-progress, getting feedback, and checking out what other people are working on. Like a snapshot of RMN's development community.
WHATTA RELEASING?
Music, tiles, sprites, graphics of any type, gameplay (videos of gameplay tests are good), tech demos, demos - even completed games (but don't strive for a finished product; that's not the point of RS!D).
GOTTA HAVE RULES
- To 'Release Something' just upload it straight to this event page. Sign in/up, then hit 'Submit' in the top right corner of the page and browse until you find the file you want to 'Release'. Voila~
- You can release more than one thing, but try to make sure it's something you've been working on at least recently (say, in the last month or so). Keep it relevant!
- Release all through the weekend.
-
DO NOT steal the things you see here
, if someone wants feedback on a resource or script. I doubt we have to say it, but it's worth saying just in case someone uses the 'but you never said...' shit to justify being a fuckwit.
- To give feedback, use
@username
and then hide tags (depending on length and amount of feedbacks in post. So, for example:
@Liberty
[hide]this page is pretty awesome but hey, I think you need to work on your logo making abilities because holy shit giiiiirl[/hide]
GOTTA GET GOODIES
There will be a badge worth 10 MS for releasing something. One per person.
Best feedback givers will also get a badge worth 20 MS. Because the feedback is what counts most!
Just to re-iterate: You are releasing something :ANYTHING: that you have done on your project over the last month or two. It can be a screenshot, a face image, planned dialogue, a script snippit, a resource, a demo (if you have one on hand) or a video of a system or anything like that. It does not have to be something that you whip up over this weekend - in fact, it's HIGHLY ENCOURAGED that you NOT do that! Just dump something in! Or a few somethings!
GO GO GO GO GO GO GOTTA GO FASTER!!!!
Details
01/15/2016 11:59 PM
01/18/2016 11:59 PM
Achievements
Registration
You must be logged in to sign up for Release Something: Gotta Go Fast!!!.