TOP TEN TOPIC: FAVORITE CONCERTS
Posts
kentona
I am tired of Earth. These people. I am tired of being caught in the tangle of their lives.
21220
Little Wing Guy
Tiny Changes
5134
1 - 10. Muse
Back in 2006. That's the only concent i've been too... *cries*
Canuck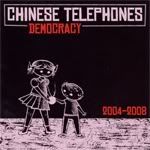 0

5) I'm bored of thinking of shows I've been to.

4) Against Me!

Only got to see them once, and it was after Clarity. Great show. Sing a longs and everyone's your friend.

3) Propagandhi

Finally saw them in Tokyo just a few months ago. So much energy and such great songs.

2) Los Furios

It was at a small bar with no stage and everyone skaning was bouncing off the bouncer who was doing his best to make sure no one danced into the band.

1) Christine Fellows

Johnny K came out to do a duet of the Replacements "Swinging Party". It was in a small Turkish restaurant with only about 4 tables.
NoblemanNick
I'm bringing this world back for you and for me.
1390
I haven't been to many concerts, but here it goes.

In no particular order

1. Backstreet Boys
I saw them when I was fairly young and they where cool, so sue me it was the first concert I ever been to so it's deserves a spot. Screaming girls, and the whole concert was pretty good.

2. Rain the Beatles Experience
I'm a huge Beatles fan but so I went to see Rain the Beatles Experience, they sound and look just like them. Reminded me of Beatlemania but it definably was a good concert.

3. Cold Play
Cold Play is awesome I love their music, their concert are sort of surreal and nice.


Oh! Also seeing Marc Mellits' music performed at my university. It was life-changing!
pantsman9
944
1~10: MSI
I too have only been to one consert in my life time, but i must say that the consert was fucking awesome