FOOLPROOFREADER / TRANSLATOR NEEDED [AGORAPHOBIA]
Posts
Hello folks, hope i managed to post in the right thread.
As promised i finished the enhanced version of my german Horrogame:
Agoraphobia game page - rpgmaker.net
I've started translating it into english, but i am fully aware, that i won't be able to translate it perfectly or even perfectly fitting, compared to my original script.
This means: I need your help!
Facts about the translation/ foolproof reading:
- I will translate the game using DreaMaker. A software wich is able to export all ingame text into textfiles.
This is a must, as the game is extremely non-linear and has multiple endings and pathways. Ingame Proofreading would almost be impossible.
- Everyone contributing, will of course be mentionened in the credits, in bold and double font size and have my eternal thanks.
I would really appreciate every helping hand.
And just to spice it up and maybe get your attention, for the game and this task,
the trailer of Agoraphobia:
I can't help with translation, but I can probably help with proofreading the translated script.
Every helper is needed, with my mad english skills.

Working on the translation as i write this, so i hope i can send you the first draft in about 1, or 2 weeks.

Are you fine with me just sending you a Message, when ready?
masogray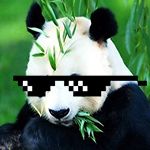 73
Hello! I don't speak German so I'm basically useless as a translator even though my first language is kind of similar to German, BUT I, too, can help you proofread the scrip - that is, if you still need help. :)