A SCURRY OF HEDGEHOGS - 2020 GAMMAK CHALLENGE!
Posts
Liberty
RTP Princess
22787
The rules of this challenge are as follows:
- The game must be playable in order to get the badge.
- The game must feature a hedgehog prominently.
- The game must be started and finished within 2020.
- The game must have at least 10 minutes play time.
- The game must have an accepted game page on RMN.
You will need to post a link to it in this thread when finished. Also, feel free to share resources here too!
You will then receive an Hedgehog badge worth 50MS.
I hereby declare this the Year of the Hedgehog.
Hedgehogs are seen as positive animals that symbolize happiness, motherhood, and calmness. They are loved by people because of their relaxed and non-aggressive behavior. Overall, hedgehogs are simply calm and relaxed creatures that symbolize everything that is positive in the world.
The hedgehog as a spirit animal has many symbolisms. It symbolizes energy, defensiveness, defense, protection, fertility, intuition, psychic abilities, visions, vitality, protection, intelligence, resourcefulness, uniqueness, perception, calmness, curiosity, inner wisdom, resistance, endurance, etc.
Gotta go fast!
Shinan
4207
Dyhalto
6416
Cap_H
DIGITAL IDENTITY CRISIS
6428
kory_toombs
I won the RMN 2019 Stanley Cup Playoff Pool. Now I will never stop bragging about it.
12687
Liberty
RTP Princess
22787
It was randomised and revealed on stream last night. We may, MAY, have a lobster gammak at some point, but for the year, it's Hedgehogs.

Yes, I know, get the jokes out of the way now about sanic. Blame RNJesus.
Kylaila
I LOVE MEAT
13102
A game about hedgehogs in lobster suits.
author=Kylaila
A game about lobsters in hedgehog suits.
Kylaila
I LOVE MEAT
13102
Aegix_Drakan
3416
If I had the graphic resources, you can bet I'd make some kind of Sonic RPG (Cartoon hedgehogs count as hedgehogs, right?). I've had plenty of great ideas for one for quite a while. XD
grindalf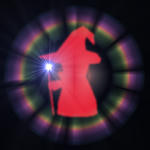 2329
Ok I have a game started and finished in 2020 that stars a hedgehog as the main character. Its a minimum of 15 minutes to complete(you run out of time at aprox 25 minutes)
https://rpgmaker.net/games/11402/
tale
Volunteer
1814