WHAT A HORRIBLE FIRST POST
Posts
gRaViJa

89
So i registered here yesterday, but went to sleep at a random hour instead of saying hi. Now i wanted to create a hello-topic but all of a sudden the introductions forum is gone and so is the offtopic forum.

WHAT IS THIS , BLACK MAGIC?

... oh

HI
narcodis
heaviness
3550
kentona
Your mom is a hero
20851
hi! Welcome to RMN! Contribute lots!
geodude
captain bluenose
100
gRaViJa

89
Looks like i have chosen an intresting time of change and chaos to join this community.

I will contribute my knowledge of mapping, graphic design, webdesign, game managing AND my game, which i added just now and is awaiting aproval by the leaders of your people.
AABattery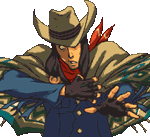 732
If you had posted when you registered, your hello would have gone over looked...

Good luck with your game.