ROYALTY FREE VIDEOS
Posts
I am in need of 100% -free- Royalty Free Videos made for the use of games, more or less. I've been searching but find ones where you have to sign up and earn points to use them, or you have to buy them, and a lot of them aren't even for games.

Does anyone know of any free sites for free 'royalty free' videos made just for the use of games?
jc984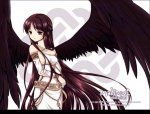 1094
dunno if that site exists to be honest. what kind of video are you looking for? and for what engine (VX,XP, etc) if you really want something you could always look up an animation program and try it your self.

But if you look up some rpgmaker websites which host resources some of them have videos you might be able to use. Sorry I couldn't be any more help, good luck!
I do know Royalty Free Videos exist, but it's hard as Hell to find ones that are for games, and actually free to use. I can find an ass-load of free 'Royalty Free Music' quite easily, but, not having the same amount of luck with the videos.
Needing to bump this as I really need some help, here.
Adon237
if i had an allowance, i would give it to rmn
1743
I am not sure... Thiamor. This isn't too common to have vids for rpg games.