Add Review
Subscribe
Nominate
Submit Media
RSS
*Commissioned by Lady G
"Love x Lust", a choice-based RPG/Visual Novel game about confessing your love and break the girl's heart in order to save the world from the lust!
*Warning! : It contains some sexual elements such as sexual harassment, molestation, rape and public act (indirect imply). It will mostly focus on dialogue without visual showing those elements and mentioning not too deep in details.

One day, an angel named Luvi appeared before a boy named Gris and told him he is a "Tag Puller", the one who can save this world from the lust-spreading machine, Xesor. Gris needs to confess his love just to break their hearts afterwards to retrieve the "Vanilla Tag", the symbol of love which the girl had rejected, and use it to stop the machine before it plunged humanity down into the lust.
But, things aren't so easy with an intervention from Luzi, a demon who want to spread the lust throughout the world. And Afylos, a mysterious scientist whose goal is to steal Gris's power for his own gain. Will Gris have the guts to carry out this heartbreaking mission and save the world? Find out in the journey ahead!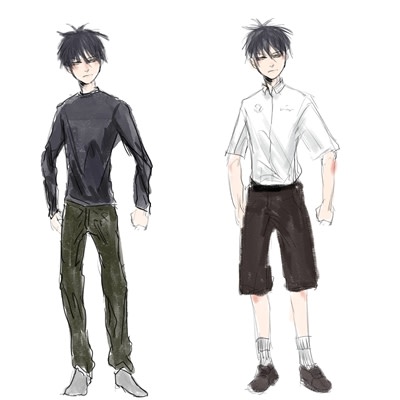 *By MA-EYES​
1. Gris:
The main protagonist of the game. A boy who becomes a "Tag Puller".
A bit harsh and straightforward, but righteous and overprotective toward girls in trouble.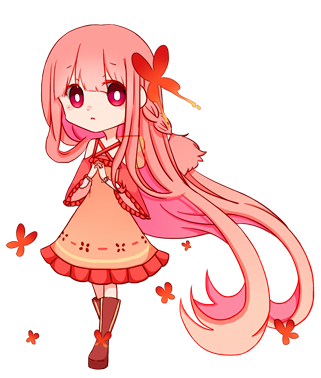 *My adopted I bought from Mook Mook Mook Mook
2. Nay:
Gris's senior. Gentle, modest and clever like a perfect ideal girl. But she has a hidden side.
(The size of the butterfly hair clip will be reduced.)
​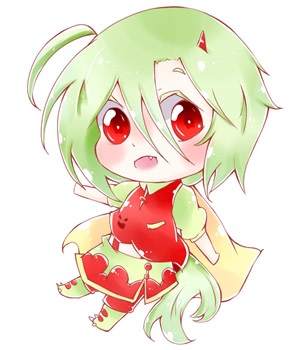 *My adopted I bought from Donny Artery
3. Luula:
Gris's junior in school. Energetic and jovial. Favors boys's love and like to tease guys, including Gris.
(Her legs will be changed into the human's. Her tail and cape will also be removed.)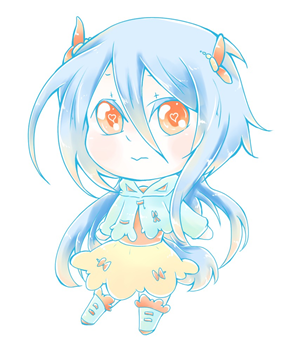 *My adopted I bought from Donny Artery
4. Cheiria:
Gris's classmate. A little bit shy and clumsy. She has a secret behavior that no one could know.
(Her heart eyes will be removed.)​
​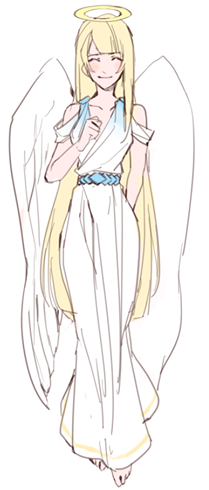 *By PLukung
5. Luvi:
An angel who came from heaven to find "Tag Puller" in order to stop Luzi and save the world from the lust.​
​
And a lot more characters will appear in the game!
*Noted that those arts are just a character design art.

- Visual novel storytelling style.

This game will use mostly texts and pictures. No controllable sprites and tilesets.





*Character by Elzee (Placeholder)




- Choice System in the "Tag Pulling" conversation!!

Choosing the best choices to persuade the "Tag Holders" and pull their tags in the "Zone"!





- Dating Simulation System!

Strengthen your relationship with one of three possible girls until she falls in love with you and confess! Try interacting with her by talking, giving things, visiting some places and a lot more!



*Character by Elzee (Placeholder)
*Background by BASS (Placeholder)


- Time System!

Choosing what you are going to do in your day! Each actions you choose will consume your time differently.
*Bedroom picture by Chocolate Berry (Placeholder)
*Kitchen picture by BASS (Placeholder)
*Noted that these system are all just a production plan. They might have changed later.
​

​
- Story & Developer:
Goddiga (me) and few from Whateverzone (Not yet certain).
- Music:
Ryan Fogleman, DaveyBright, black-san,
http://wingless-seraph.net/material-music.html
- Character Designs Idea:
Goddiga (me)
- Character Designs Illusts:
MA-EYES, Natsu'no.to, PLukung and Donny Artery
- Character Portraits & Event CGs:
Renkung
- Background:
Mayko (Main Planned) , Greerenz (Planned&Spare1)
- Interfaces:
Goddiga (me) , Kurovector (Tags) and ItaHoly (Windowskin)
- Logo:
Kurovector
- Scripts:
Galv, Tsukihime, Black Mage, Kyoui (modification), Enelvon, NerdiGaming, Yanfly, Moghunter, Raizen, Sixth
All of these are just still in a production plan and major changes can be made. I'd like to know your feedback about the gameplay and the summary plot so feel free to comment! I also planned to release this commercially if the crowdfunding goes well (not now). If not, I might have to find other ways to hire artists or release it for free.

Thank you very much!
Latest Blog
Hiatus

Commercial

RPG Maker MV
09/21/2017 08:27 AM
02/17/2018 12:47 PM
08/05/2018
3954
2
0
Tags