Add Review
Subscribe
Nominate
Submit Media
RSS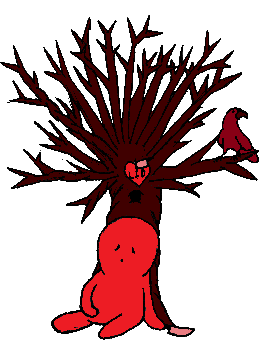 A young orphan, Mint, lives alone with his adopted father Channelor. Channelor has abused Mint for many years, and told him not to talk with his best friend, Jace.
Mint longs for a good life and begins missing his dead parents, especially his mother, then he ever did before. Mint continues to live his "life" with Channelor
and rarely ever has a smile on his face.
Five years later, Jace has disappeared for unknown reasons. Mint is sent into a state of depression and no longer has the will to live. One day on a drive to school Mint bails from the car and heads for the Abyss, a place he had heard a lot from his friend Jace. Mint jumps down in an attempt to end his life, but fails. Now he looks for purpose, a way out, and love.
-Explore the Abyss in a reverse tower climbing style map

-Battle various enemies and bosses

-Experience a game in a red and black graphical style

-Experience a wide arrange of genres in the Abyss OST such as: Metal, Electronica, Atmospheric, and many more.

Abyss was made in RPG Maker VX Ace and began development August 22nd
2016, and has taken about a year to finish the demo. I hope for the game to be released sometime in the middle of 2019, at the earliest late 2018. I hope you are excited for the full game to come out.
(please note that the full game will probably have more in the areas featured in the initial 3 areas compared to the demo. Also, the OST is not featured here, but will released on Band Camp once it is finished, and probably on steam as well.)
The first version ever made of the game, v0.1, has never been posted here, the first version to be posted is v1.0.
Latest Blog
Production

RPG Maker VX Ace
10/01/2017 10:19 PM
11/05/2018 11:37 PM
08/22/2019
14041
10
86