Add Review
Subscribe
Nominate
Submit Media
RSS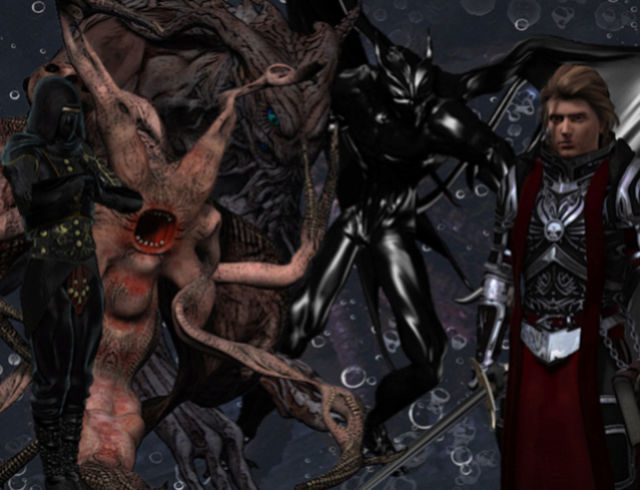 Game Name: JETA: Demon Hunter
Platform: Rpg Maker MV
Game genre: ABS, RPG, BeatEmUp!
Author or Developer Group: Jasuso
Estimated duration: If you play as a professional, 25 minutes minimum.
Orientative classification: Violence, Horror.
SUMMARY:
JETA: Demon Hunter, is a game that uses the "ABS" battle system, the combat is in real time and on the map, your goal is to kill monsters and continue to the next map, fighting against increasingly stronger enemies, as well as final bosses in each section.
You can use a variety of magical attacks to defeat your enemies, try different combinations of attacks to fully master the dark arts!
This is an episodic series, this is episode One of a planned Trilogy, which is mainly a setup to the main story, just a prologue, but with a lot of action.
STORY:
Our protagonist, Cedric, a mysterious warrior of few words, fights monsters and advances to the confines of the underworld for a specific mission, avenge the death of his father at the hands of his step-brother, Darklay, who has devoted his life to the dark arts and the worship of his fallen god, Jetaton.
FEATURES:
- Enter the Jetaton forest, and enjoy the beautiful world while fighting with supernatural enemies.
-5 Sections, a Final Boss, the difficulty and strength of the creatures is greater as you advance.
-Fun and fluid combat system, it is not a typical RPG, you need real skills to succeed.
-Fight using keyboard and mouse!
-VX ACE High Fantasy Tiles updated for MV (With some minor graphic issues)
-Replay value assured! Challenge yourself and beat the time you finish the game!
IMPORTANT NOTES:
- THERE IS A FATAL BUG AT THE TIME OF SELECTING ANY AREA WITH THE MOUSE WHERE THE PLAYER SHOULD NOT PASS EJ: WATER, TREES, ABOVE HOUSES, ETC. WHERE THE GAME "FREEZES" UNTIL SELECTING ANOTHER PLACE. I DO NOT RECOMMEND MOVING THE CHARACTER WITH THE MOUSE ALTHOUGH YOU CAN DO IT AT YOUR OWN RISK, JUST LIMIT YOUR USE ON THE GROUND.
- I RECOMMEND NOT USING FIREPLACES, BLUE FIRE WITH ENEMIES NEARBY, MAY HAVE CONFLICTS, KILL THE ENEMIES BEFORE USING SOMETHING, IN ANY WAY IS THAT THE FUN NOT?
-SOME OF THE LINES ARE IN SPANISH (MOSTLY INTERFACE), BUT 70% OF THE GAME INCLUDING CHARACTER DIALOGUE HAS BEEN TRANSLATED TO ENGLISH.
Gameplay: (SPOILERS)
Latest Blog
No blog entries have been posted yet.
Completed

RPG Maker MV
01/02/2018 02:38 AM
01/18/2018 10:18 PM
05/07/2017
7091
1
132