Add Review
Subscribe
Nominate
Submit Media
RSS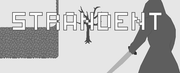 Story:
You are travelling across the ocean for an unknown reason but then as you're sailing you find yourself in dangerous waters. Suddenly you find the waves growing stronger and suddenly you lose control of the boat. Waving from side to side you hit something!
Your boat is damaged. You drift off to sea...
Suddenly you wake up. What happened? You've been shipwrecked and find yourself in an unfamiliar place. Now must learn to survive.
Maybe you can hunt some deer to make ends meat. You'll have to do something...
Features:
-Quest Based RPG
-Open World
-Craft Gear
-Upgrade your Gear with Unique Abilities
-Single Character Party
-Strategic 1 on 1 Combat
-Learn Unique Moves based on Starting Gear
-Unique Equipment Durability System
-Bank and Interest System
-Achievements
Credits:
Yanfly
Waynee95
Galv
©2015 KADOKAWA CORPORATION./YOJI OJIMA
Changelog:
Strandent_v0.5 Changelog:
Fixed events the previous update broke
The island is now available
Redesigned village
Added more enemies
Added more color
Other minor changes
Latest Blog
No blog entries have been posted yet.
Production

RPG Maker MV
05/21/2018 11:28 PM
09/01/2018 04:47 PM
01/01/2020
2618
3
2