Add Review
Subscribe
Nominate
Submit Media
RSS
Description
Camouflage is a Mystery RPG game with the evidence objective to solve a mystery '
Case
.' You are a police officer who seeks pieces of evidence to reveal the suspect.
The game revolves around the residence of the Ellios' family where an old man was suspected to get lost and never be found. The couple who owns the house was missing with their son. There was no evidence that there was theft nor homicide.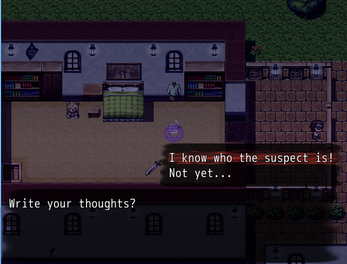 Together with Ruth, Saim, Brick, and Hector-four investigators tasked to solve this case with you, unfold the story behind this case. And decide your ending.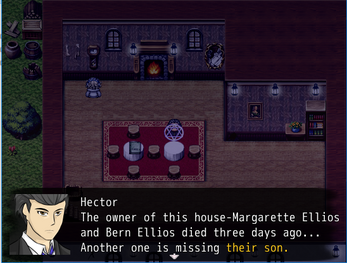 Controls
To navigate, use the arrow keys: Up, Down, Left, and Right. To confirm, press 'z' or 'Return/Enter' button. 'Esc/X' button to cancel.
Objectives
This game is not that easy as it looks. You need a strategy. You need thinking, and logical skills to put the pieces together and solve the case. Be observant and navigate the objects. Investigate all possible places to get the clues. Once you gather enough clues (Clues can be seen on the menu), you can write your thoughts/suspect on a piece of paper on the second floor of the Ellios' residence.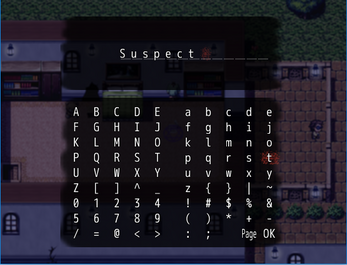 There are different endings in the game once you have completed specific 'special events' (which are mostly hard to get). Different endings have different perspectives of the game which reveals more of the story in the game.
If you are courageous enough, try to complete all endings.
Watch Trailer #1 here:
Watch Trailer #2 here:
Watch Video Sample here:
Check out our (temporary) Website!
Harayasoft
Fan Art
Latest Blog
Completed

1 of episodes complete

RPG Maker VX Ace
06/10/2018 12:25 AM
08/18/2018 06:01 AM
12/28/2016
15551
3
227