Add Review
Subscribe
Nominate
Submit Media
RSS
Blizz ABS Arcade (Blizz ABS Example Game)
What is Blizz ABS Arcade?
     Blizz ABS Arcade is going to be another example of how Blizz ABS can be used. Now you might be thinking "What about Star Wars though? Are you going to stop working on it?" Unfortunately yes. Only because It was wiped off my hard drive from an unexpected magnet touching my laptop.
     Blizz ABS Arcade will not only just be one example game, it'll have 3-5 different ones. Not like full huge games with stories and stuff. Small arcade type games hence the "Arcade". Blizz ABS Arcade has already started production.
What Games do you plan on making?
    Good question that I just asked myself. xD
    Anyways one game I will be making is going to be like Gauntlet with 8-bit graphics. If you would like to see some screenies check further below.
   Another one I will be making is going to be like Castle Crashers. A fun side scrolling game.
http://www.youtube.com/watch?v=HhPHRm-kJ5w
Thats a video of gameplay for castle crashers. I dont have any screenies for what it will look like in my game because I am working on Gauntlet.
   
   This type of game I'm sure is familiar to all (or at least most) Space Invaders! Not sure what it is check here
http://www.youtube.com/watch?v=NqyKpJwk29o
This has no screenies either for I am working on Gauntlet first.
   And I am still thinking about another one but thats in the planning stages the others are pretty much already planned out.
     Here are some screenies from Gauntlet.
Here is the knight character standing near some monsters.
Here we have the Wizard trying to shoot a fireball at the monster but noobishly missing.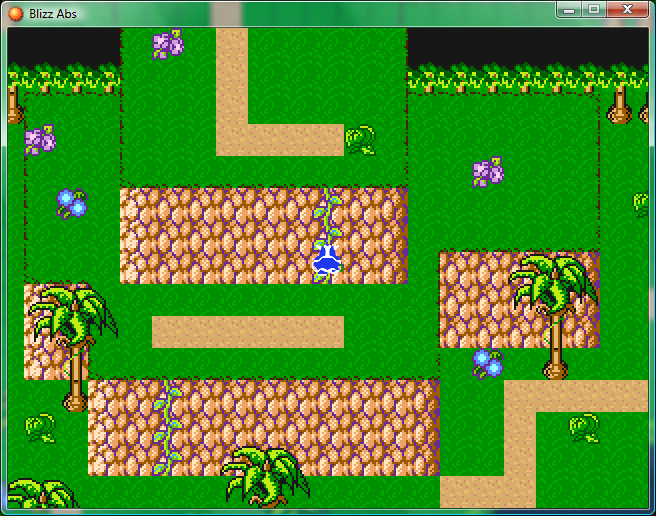 This map is 100x50
game_guy ~ Project Leader/Game Programmer
Blizzard ~ For of course Blizz ABS *hence the name of the game* lol it rhymes.
Ephiam ~ For his dragon fantasy graphics (hope he doesnt mind but his emails hidden so I can't ask him)
Landith ~ For making the fireball and making Gauntlets title screen.
Chaze007 ~ For making the main spaceship for Space Invaders. Also making a laser for the ship.
shdwlink ~ For making Guantlets custom damage algorithms.
Susys ~ For making the three aliens for Space Invaders.
winkio ~ For making blizz abs touch damage.

     
The only thing that I need is graphics for spaceship type things in 8-Bit form if anyone can find any.
  All taken care of now. Thank you all who helped contribute!
     Keep an eye out on this topic because I wont stop until it is finished! And hopefully Gauntlet will be done soon and a demo will be released.
     Gauntlet Adventures is Completed
     Space Invaders is Completed
Latest Blog
No blog entries have been posted yet.
Completed

RPG Maker XP
03/25/2009 11:04 PM
08/18/2010 04:10 AM
03/29/2009
24396
2
0