Add Review
Subscribe
Nominate
Submit Media
RSS
About:

The death and the vampire
is a 2d adventure game, full of mystery, comedy and drama. You take control of Thirteen a new reaper on her first day.
Help at Thirteen to not die twice!

Story:
"What a weird reaper you are."
It's what Thirteen always hears, ever since she became a reaper.
She's a small and new reaper that begins work today. She was so excited for her new job that she ended up losing what she should never lose.
Will she be able to find it before a tragedy happens?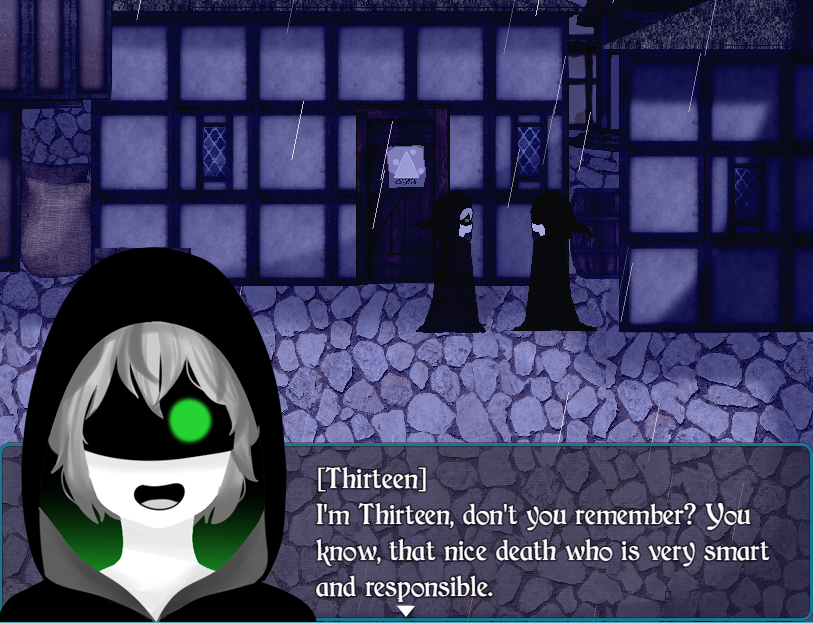 Features:
-Custom art
-Lovely characters
-Exploration and puzzles
-3 different endings
Genre:
Comedy, adventure, Drama.
Idioms
English and Spanish
Latest Blog
No blog entries have been posted yet.