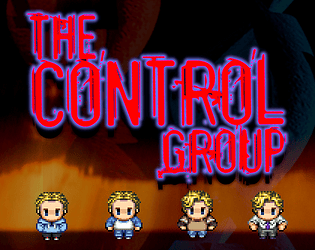 Add Review
Subscribe
Nominate
Submit Media
RSS
One of the questions that people love to ask you when you're a kid is: What do you like to do? For me, the answer was easy. I loved science and I loved ghosts. Nobody was ever quite sure how to respond to that.

Randy is faced with horrifying experiences throughout his entire life. It isn't until he realizes the truth that he learns true fear.
Based on a novella with the same name,
The Control Group
is a story driven role-playing game. Players guide Randy through the various events in his life that molded his worldview. To solve the mysteries he encounters, Randy must overcome obstacles, solve puzzles, and face monsters hidden in plain sight.
Currently available only as a playable demo, the final version of
The Control Group
will contain the following features:
Three narrative-driven chapters that tell a complete story
Difficult, but forgiving gameplay
Simple, yet challenging puzzles
Multiple endings, including several secret endings
Music that helps to fortify the game's themes
Hidden content that further expands upon the story
The demo of the game is currently available for download at the following locations:
https://GiveTimeGames.itch.io/the-control-group
https://gamejolt.com/games/TheControlGroup/371827
The final version of
The Control Group
is tentatively set for release in Early 2019.
Latest Blog
Production

Commercial

RPG Maker VX Ace
10/05/2018 09:33 PM
10/07/2018 06:12 PM
02/01/2019
1483
0
15