Add Review
Subscribe
Nominate
Submit Media
RSS
Introduce
What is the magic recipe to make a successful game? The question burned Dang's mind, and went to college to study the matter. However, he eventually discovered that the subject matter was simply not covered in any course. He left in disgust, and found a group called SU NGHIEP, that might just have the answers he's looking for!
Features
- Tactical battle system
- Side-questing based on current date, and time of day
- Life-like traffic
- Pet system
- Mini games
Personal aside
This game was made during the 2018 IGMC, and can be found
here
. Please vote for it
here
!
This is based on my own personal experience. Like, I wanted to create a game, so, like our protagonist here, I went to college. However, during that time, I couldn't really learn about how to create. A. Game. So, I decided to leave school and do a bit of self-study on the matter. Hence, this humble attempt!
Language support: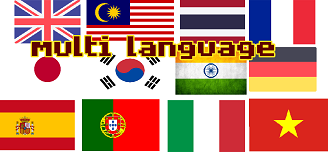 English, Arabic, German, French, Hindi, Japanese, Korean, Spanish, Thai, VietNamese, Chinese, Malay, Portuguese, Italian
Latest Blog