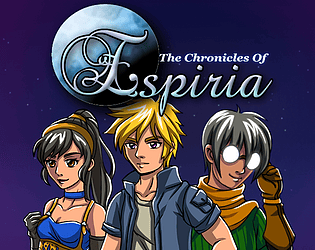 Add Review
Subscribe
Nominate
Submit Media
RSS
This demo mainly contains graphical upgrades, no edits to story-line other than some dialogue fixes.

Warning: Old save files from the previous demo may not work or may completely crash the game! You will need to start a new game and save over your old saves. At this time I do not have a way to remove those saves from your computer. Sorry!
Thanks for downloading The Chronicles of Espiria...
Your download should begin shortly, if it doesn't, click the button below.
Users who like The Chronicles of Espiria, also like...