Add Review
Subscribe
Nominate
Submit Media
RSS
+++++ News +++++
May 5th, 2022
-A huge update is currently being developed, and will likely take a few more months from now. That is all.
+++++ Prequel +++++
+++++ Summary +++++
Legends Of Illarion is an RM2K3 game based on Illarion, an old fantasy roleplaying MMO game that focuses on true roleplaying rather than hack & slash.
This game was originally made for Illarion players as a primary audience. However, I've been working on and off on this game for about 5 years, tweaking many elements for a much wider audience and creating a main storyline that is easily enjoyable for anyone.
This game is competent and balanced, and although it doesn't stand out in any one particular area, I think it's pretty well rounded in all areas. The mapping is fairly good, it's mostly error free in game and text, and every dungeon has enough puzzles and treasures to keep exploration from being too dull.
It features approximately 25+ hours of gameplay time, an epic scale story, a touch encounter system, tons of puzzles/skip puzzle functions, and a simple crafting system that allows you to create weapons/armour/items based on resources obtained after battle. It's an old school type of game, and I think you'll enjoy this game if you want to play a competent and balanced full game with some original and creative puzzles.
+++++ Credits +++++
Credit for resources used for this game go to the following, including but not limited to:
Enterbrain
Mack&Blue
Charas
Phylomortis
GamingWorld
Square-Enix
Nintendo
Taito
Capcom
Illarion
Rhapsody
And various other games, websites, and resources from the web.
Legends Of Illarion and Legends Of Illarion 2 are non-profit / non-commercial games created for personal use only. I do not own any of the resources (including graphics and audio) used in these games or their trailers unless otherwise specified. All rights and resources belong to their respective owners and no copyright infringement is intended.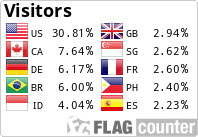 Latest Blog
Completed

RPG Tsukuru 2003
05/17/2009 09:01 PM
11/22/2021 08:28 AM
05/18/2009
316502
92
12220