Add Review
Subscribe
Nominate
Submit Media
RSS

Nov 7th, 2022
Legends Of Illarion: Nostalgic Remaster Edition is now available for download. More details about the changes can be found in the download page.




Legends Of Illarion is an RM2K3 game based on stories from Illarion, an old online fantasy roleplaying game.

It features approximately 25+ hours of gameplay time, an epic scale story, a touch encounter system, tons of puzzles/skip puzzle functions, and a simple crafting system that allows you to create weapons/armour/items based on resources obtained after battle. It's an old school type of game, and I think you'll enjoy this game if you want to play a relatively competent and balanced full game with some fun adventure and creative ideas.





This is the prequel to Legends Of Illarion. You can play either game first, but I actually suggest maybe playing the prequel first, if you want experience the whole story in chronological order.






Credit for resources used for this game go to the following, including but not limited to:

Graphics and Audio:
Enterbrain (KADOKAWA), REFMAP, Illarion, Charas,
Phylomortis, GamingWorld, Square-Enix, Nintendo,
Sega, Sony Entertainment, Capcom, Quintet, Rare
Working Designs, Game Arts, Taito, Neverland,
tri-Ace, SNK, Namco, Altus, Konami, Hudson Soft,
Ubisoft, Nihon Falcom, Camelot Software Planning
Rhapsody, Red Rose of Pain, Tantrix and Issac,
OrochiWeapon2000, The Wayfarer Mage, Tantalus,
Tzar/Rubicant, Bonzai, Musha, Mokkan
Vira, The Werewolf, Dorschen, Snailrush, Felix,
Warxe PB, Trueform Darkside, byrdbrayn, copoff,
Mrk Bobby, Neosiris
BloodFire War, Chaos Heros, Arutema, FFL2, 3rocks,
Hate Spheee, ChurruminoS, The RPG Daiou, Milos,
Fire-Link, Darkdevil 033, hukt own fonikz
The Brave, unknown, Lasse Kongo, Nazerth, Taco,
and various artists, resources, and websites.

Facesets created from Charas and editing by Hisui



Legends Of Illarion and Legends Of Illarion 2 are non-profit / non-commercial games created for personal use only. I do not own any of the resources (including graphics and audio) used in these games or their trailers unless otherwise specified. All rights and resources belong to their respective owners and no copyright infringement is intended.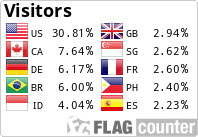 Latest Blog
Completed

RPG Maker 2003
05/17/2009 09:01 PM
12/07/2022 05:46 PM
05/18/2009
357931
99
12974