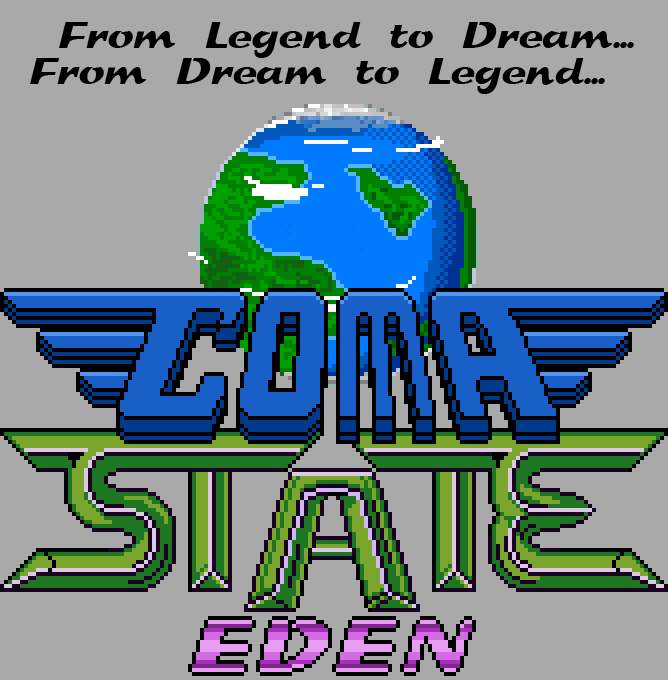 Add Review
Subscribe
Nominate
Submit Media
RSS
The sweet dream to your nightmare...!
Created for KADOKAWA Corp.
& Active Gaming Media's
Pixel Game Maker MV
'Game Development Challenge.'
Digital artist
StudioDaeera
invites you to come and try out a new twist on twin stick shooters: an inspired love letter to classic shoot 'em ups! Fully utilizing the PGMMV Game Engine and featuring a kick-ass stereo chiptune soundtrack composed by
Firespike33
. You don't want to miss this arcade styled experience!
What happened to the unlucky people who fell into comas they couldn't wake up from...? A rare phenomenon that has puzzled doctors to this day. Many say it was only their poor health or genetics, but the victims claim to have seen an enigmatic spaceman who nullified the source of their coma—an age old evil he has battled time and time again...
It sounds like the stuff of dreams. Because it is.
➤Fire & level up your standard & specialty shot types to really bring the hurt!
➤Whip your Flash Shield out at enemy projectiles for stronger counterattacks!
➤Build up the Lucid Gauge, then trigger your all-powerful Lucid Mode in a pinch!
➤Battle the Coma State together with your own Double in local 2 Player Co-op!
UPDATE: Keyboard controls have been added!
Gamepad(s) are strongly recommended to play.

Keyboard controls for the players in game need to be enabled from the options menu on the title screen. They'll also enable automatically alongside the game-pad controls when running a 1P Game.

WASD = Left Stick
Arrow Keys = Right Stick
Spacebar = Right Trigger
Shift = Left Trigger
Enter = Start
Backspace = Select

Xbox 360/Xbox One, Ps4 or Nintendo Switch Pro controller should work fine. Others with same number of button inputs as those game-pads should work too.
For more information on Coma State Eden:
check out it's Wiki page!
Latest Blog
Production

Commercial

Pixel Game Maker MV
08/19/2020 04:02 PM
07/20/2022 08:10 PM
07/31/2021
10492
1
4