Add Review
Subscribe
Nominate
Submit Media
RSS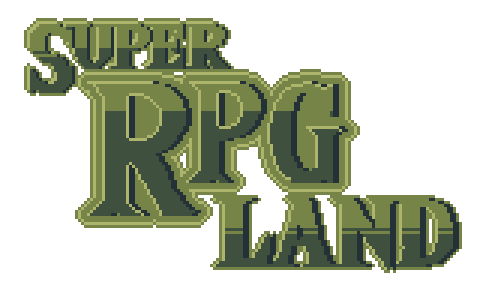 BE A HERO

!
Or something like that...ANOTHER TIME!
Control a group of heroes in a mysterious land, in search of what everyone else likes:
GOLD! FAME! EXP! LOOT! SUPER LOOT!
In Super RPG Land, you control a group of heroes in a small town called "Smallonia".
Your objective? Make fame, collect gold and be the most powerful in the region! And who wouldn't? It is not?
Smallonia is a city that faces several problems, like talking wolves, bosses angry with the weather, and many other things.
Defeat enemies, complete missions, explore dungeons and all that blah blah blah that every RPG has. But...
SUPER!
Make your own party! Make your Builds!
Tabletop World Map Exploration!
3D Dungeons! In Gameboy! It's so cool!
Open World Gameplay!
Do you like nostalgia? It's Old School Style RPG!
What types of Super RPG Land adventures await you? Only you can find out!
Super RPG Land was developed for
#GBJAM8
.
Inspired by Gameboy classics like Super Mario Land, Final Fantasy Legends, Lufia and with a hint of good humor and elements of Table RPGs and J-RPGs.
The idea was to create a fun and quick RPG to play, simple but with content. All systems, sprites and gameplay were made with maximum fidelity to the limitations of the Original Gameboy, with some improvements, coupled with the idea of a 3D maze rendered in real time, inspired by games like Faceball 3D, X and Tyrannosaurus Tex.
Commands:
Arrow Keys: Movement
Z or Space - Confirm, Action (A Button)
X or ESC - Cancel, Back (B Button)
Available on the Google Play Store
Available on Itch.Io
Latest Blog
No blog entries have been posted yet.
Completed

RPG Maker MV
09/06/2020 03:18 PM
09/27/2021 07:08 PM
09/06/2020
2468
3
78