Add Review
Subscribe
Nominate
Submit Media
RSS
Itch.io page
Astrid & the Witch
follows a 70 year old woman named Astrid trying to get her favorite book back after lending it to her new neighbor. Said neighbor,known only as The Witch, is an otherworldly entity hiding in Earths dimension in what she thought was an abandoned house in the middle of the woods. While she can't shake the feeling somethings up with her neighbor, Astrid isn't one to judge someone by how they look.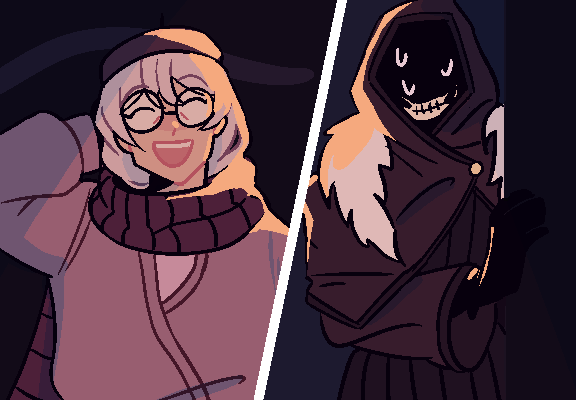 After this elderly lady manages to break through every one of her wards (and has the audacity to invite her to the neighborhoods weekly book club after doing so),The Witch has no choice but to send Astrid to a different dimension, leaving her to survive against whatever monsters she meets outside of earths physical plane.
Astrid still wants that book, though.
FEATURES:
- You are a grandma
- Original assets and music!
- Crafting system: Craft spells from resources you find around you
- Spell levels: The more you use certain spells, the more damage they'll cause.
Thank you so much if you try my demo out! This is my first time doing anything like this and I've had a lot of fun with it. Feel free to give any feedback in the comments, its really needed and appreciated!
Latest Blog
Production

Commercial

RPG Maker MV
09/13/2020 09:31 PM
04/17/2021 03:50 AM
N/A
5262
7
22