Add Review
Subscribe
Nominate
Submit Media
RSS
D-Virus is a short RPG made with RPG Maker MV to participate in the Major Jam, wich theme was Cosmic.
--AN IMPROVED VERSION IS BEING MADE--
This new version includes:
-New areas to explore
-New enemies
-Improved art!
-Polished battle system
-Bugs corrected
-Overall balancing
-The game on Steam if we can reach the funding
The game is also avaible at
Gamejolt
and
Itchio
The Itchio trailer:
OVERVIEW
Playing as the rookie Melissa Casanova, you must use the power of your Herz to fight against a devilish virus that spread through Wittelsbach spaceship. The HERZ is the only way to defeat these demons!
Get the help of a charismatic cast of characters and save your spaceship from this menace! Everyone has their own reason to be there and to survive, so use their abilities to reach the end of all of this in 2 different endings!
Not just that, but you can use special commands at the Terminal to unlock exclusive content! Trust me, you'll need this sometime.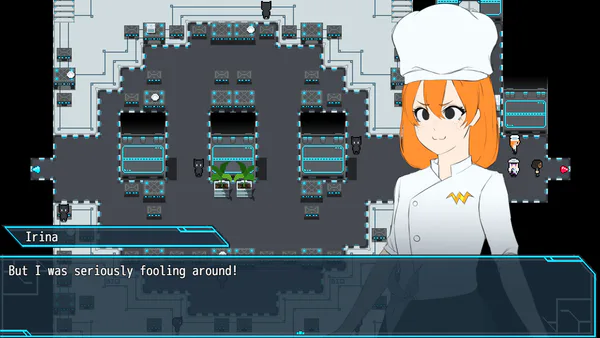 COMBAT
With a turn-based combat system inspired by "Shin Megami Tensei" and "Tales of" series, exploit the enemy's weaknesses to get the advantage in battle and achieve a high combo! Get all the enemies down and unleash a Full Assalt to deal great damage! And, of course, OverCharge your HERZ to unleash a special skill!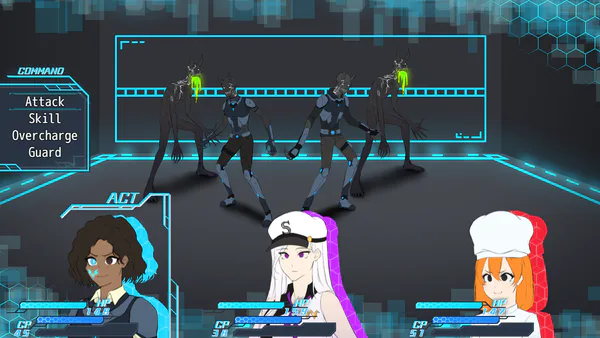 CREDITS
Programming, Hud, sprites, director: Cadu Pinheiro
Arts, character design, Monsters design: @AC_Drawss (twitter)
Composer: @AudioTryhard (Twitter)
To be transparent...
Plugins used:
WeaponSkills
Yep_CoreEngine
Yep_MainMenuManager
Yep_BattleCoreEngine
Yep_BaseTroopEvents
Yep_MessageCore
QPlus
Barrey_CommonEventsInBattle
Galv_MessageBusts
Galv_MessageBackgrounds
Galv_BustMenu
SRD_BattleEndEvents
Mog_HPGauge
Mog_BattleHud
Latest Blog
No blog entries have been posted yet.
Completed

Commercial

RPG Maker MV
09/25/2021 11:45 PM
09/25/2021 11:45 PM
08/31/2021
379
2
0