Add Review
Subscribe
Nominate
Submit Media
RSS
⚝"Welcome aboard the Gemini 22, dear pawsenger! I do hope mew have your ticket ready, hmm?"⚝
⚝
✧
✧
✧
⚝
You play as a faceless, nameless man on a train to someplace, somewhere, for some reason... The truth is, your memory is gone. All that lays before you is a menagerie of mysterious passengers, tendrils of hateful darkness, and an endless starry sky. Can you recover your memories and reach your stop before the midnight is over? Find out in this heartfelt tale aboard the galactic railways!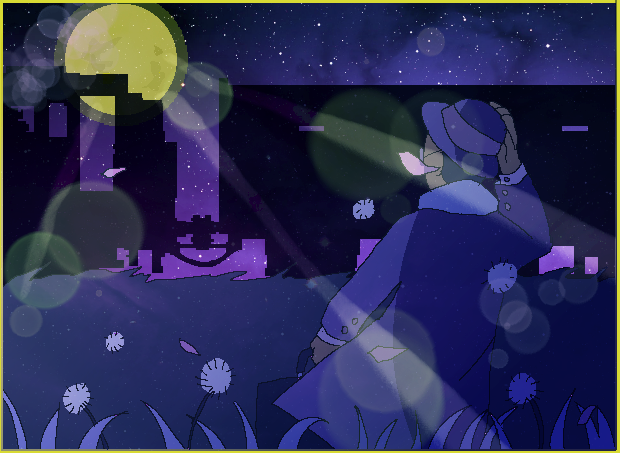 A NaNoRenO 2021 entry inspired by
Ihatovo Monogatari
,
Azusa 999
, and of course
Night on the Galactic Railroad
. It's a straight-forward, 2 hour visual novel with a few choices that lead to 3 different endings-- But these endings are very easy to obtain, so don't worry! This game contains description of death, suffocation, claustrophobia and child endangerment, so be warned. Oh, and please check the bonus content once the story is finished as well.
Includes builds for PC and Mac!
+*.⚝.⚝.⚝.*+
~Thank you for playing, and happy travels.
Latest Blog
No blog entries have been posted yet.
Completed

Renpy
11/02/2022 06:02 AM
11/03/2022 02:08 PM
08/08/2021
7112
2
86
Tags