Add Review
Subscribe
Nominate
Submit Media
RSS
Set in a forest where plants had become sentient, follow the journey of Leafko, a little girl who searches for ancient relics to prevent the rebirth of a dark entity. In each episode, the protagonist meets a different character with unique abilities. Bring light back to nature before it's too late.
Chapter 1 to 5 are now available!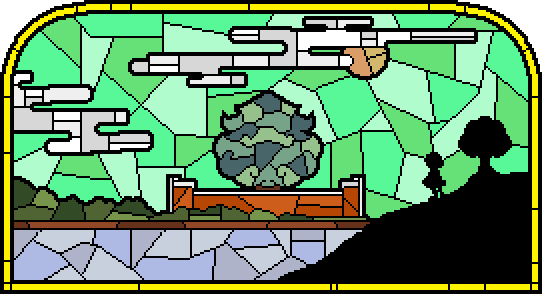 About
Explore various locations and dungeons taken by nature. Each dungeon has its own dynamics and useful items, some even keep secrets to find.
Simplified turn-based combat with classic mechanics. Equip swords, daggers, shields and everything that reminds to old-school RPGs. Not to mention that plants also wield magic.
Dig into an interesting lore about kingdoms and nature. Relations between the different type of plants, from leaves to flowers, from fruits to nuts. Each location has an interest history to read about.
Meet a new character in each chapter. Unlike other RPGs, the player doesn't control a large group of members, but just the protagonist or a partner who helps her on certain moments of the plot. Know their stories and their conflicts, maybe they help Leafko to grow.





What kind of characters will acompany Leafko? We should wait to see.

Story
Forestia is a huge forest where plants have become aware and have built kingdoms. These beings, called 'Herbaes', live in harmony with nature, worshiping the forest as gratitude.

Some centuries ago, the Herbae discovered a way to obtain more resources through new technology. Although they had brought progress, they became ambitious. From their malice, a dark entity emerged and began to consume everything, polluting the forest. Four braves decided to confront it and sealed darkness with their weapons. Nature blossomed again and the heroes' weapons became relics. A new era of peace had begun, but the fear of a new malice emerging still remained.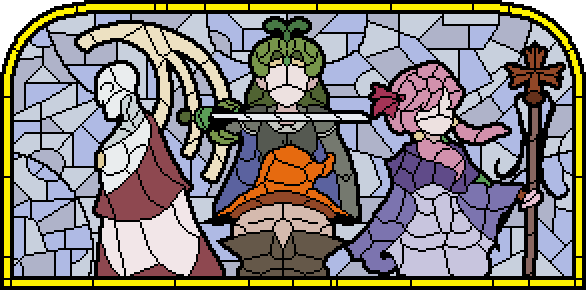 In the present, Leafko, a very insecure girl, has been chosen as the priestess of the Citadel. Guided by the Monarch and her tutor Fertile, she must prepare for the Blossoming Ceremony, a ritual in which new plants will sprout. Frustrated with not being able to fulfill her tasks and the pressure that her tutor puts on her, Leafko has nightmares about a dark entity that she can't understand.
Chapter Trailers
Contact
Leafko is still in development, so many things could change. Stay tuned by upgrades and patches, you can follow me to get news about this game. You are free to contribute to this project by donating through Patreon or PayPal!

Each episode will be released whenever I think is finished.



(Developed in RPG Maker MV, some assets belongs to that engine. SRD and YEP plugins are used too.)
Latest Blog
Production

5 of 7 episodes complete

RPG Maker MV
12/30/2022 07:52 PM
10/06/2023 09:46 PM
N/A
7223
5
56