Add Review
Subscribe
Nominate
Submit Media
RSS
A short game made in less than a month, developing an idea I had in mind from long time ago after playing lots of bad RPG Maker games.

Edinya
, the guardian of the sacred tree, is suddenly awakened by one of her guards, who reports to her of inexplicable events within the forest that she must urgently go investigate...
The two creators of her world, the
two game developers
, are in conflict over who holds the intellectual property rights of the game, and their character Edinya is right in the middle.
Help her find exploits
within the games in order to put an end to their struggle that is wreaking havoc on the entire game world.

Exploit Keeper is a
puzzle game
, where you have to change the version of the game between the well developed one and the poorly developed one, to
find the game bugs
and exploit them to be able to continue the plot.
Badly programmed mechanics might be useful if used in the right place...
Between features that work poorly, repeating events and unindexed values, you will find every kind of nightmarish bug for beta testers!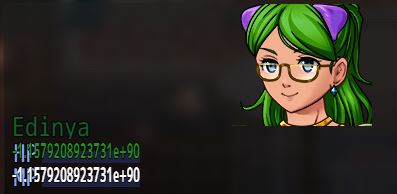 Probably not intended
Length
: 30-60 minutes.
There is a "solution system" if you can't solve the puzzles.
There are
two standard endings
, and a super secret one!
Game both in English and Italian.
Credits
: In the game folder
Latest Blog
No blog entries have been posted yet.
Completed

RPG Maker MZ
01/14/2023 02:46 PM
01/30/2023 02:46 PM
01/14/2023
1462
1
16