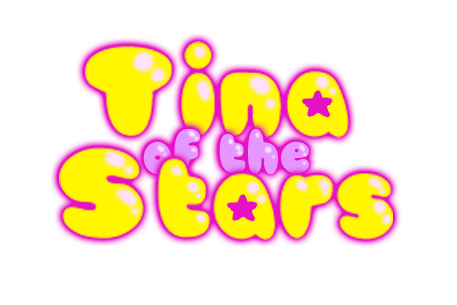 Add Review
Subscribe
Nominate
Submit Media
RSS
'Ello all! Welcome to the gamepage of my arcade-styled project, Tina of the Stars!
Take the role of a cute little fairy in a sport's bra and pink boxing gloves, named Tina, as she travels from outer space to fight the dark henchmen of the evil galactic demon, Lord Grimm, and save her fellow fairies!
Inspired by the game of Pacman.
Font file required for download:
http://www.dafont.com/search.php?psize=m&q=manga+temple
- Manga Temple
Credits:
Graphics:
> Green Raven (Tilesets)
> Mea (Animations)
> Ccoa (Star/sparkle characterset and Animations)
> Myself (Charactersets and a few Autotiles)
Music:
> Jun Chikuma
> Clickteam (Multimedia Fusion sound package)
> vgmusic.com
> Sonic Team
> Ragingmullet
> Sillythewilly
Scripts:
> Punk/Punkid (Score display script)
> Moghunter (Scene Title)
> Trickster (Looping animations)
> Ccoa (UMS)
Latest Blog
Completed

RPG Maker XP
07/22/2009 12:05 AM
07/30/2015 06:21 PM
02/07/2013
189606
36
1571