Add Review
Subscribe
Nominate
Submit Media
RSS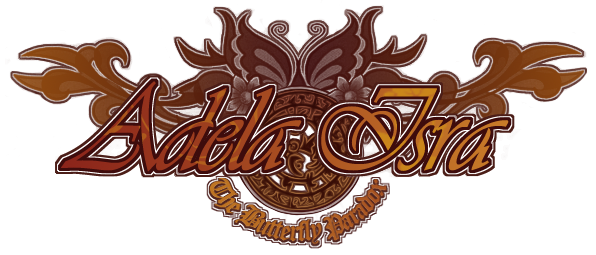 Day by day life moves forward. People live their lives unaware that a single action of an individual may set in motion the rise of nations and the advancement of mankind, or the decay of society and the damnation of a generation. Yet life moves forward and history carries on as it was always meant to. With the grand scheme set in play, the time-line branches forth, event to event, yet always remains on the path set since the beginning of time.
However...there are moments in time, when events break from their designated purpose, and change certain outcomes drastically. These moments can fade to nothing, or they set into motion a series of events that severely distort the vision of life crafted by the gods. This is known as The Butterfly Paradox.
While Dante Almendros and Sienna Mahidani head to the capital of the Kingdom of Ascalia, they find themselves not only hunted by a creature of unknown origin and the mysterious Sisters of Chantrea, but also by the fatal flaws they carry and the past they couldn't leave behind. Sienna is in search for a woman she says to have"betrayed" her, while Dante is headed home in search for redemption. They soon learn that their very existence and every action they've made has put the Butterfly Paradox into play. One on a scale said to pull world into an eternal black abyss.
Latest Blog
Production

RPG Maker VX
11/22/2009 02:41 AM
11/05/2019 11:30 PM
N/A
124651
118
0
Tags