Add Review
Subscribe
Nominate
Submit Media
RSS
Want to keep up-to-date with all of my projects outside of RMN? Check out the "Oricuna Productions" page on Facebook!
https://www.facebook.com/oricunap
Eons ago, the world and all of its splendors were created by the magnificent and all-powerful being simply known as the "Creator." It wove the threads of life, and upon creating the planet of Tsufanubra, spotted it with its most cherished life-form: man.

Having gifted mankind with all of its blessing and necessities, the Creator simply watched as man forged his own path in life, and over the decades crafted himself in to a race of truly wondrous individuals numbering in the millions.

The Creator, however, grew tired of this creation, and thus gave life to three heavenly Kings to watch over and monitor the world in his stead. One of these Kings, Celes, wanted more than the Creator could ever possibly give her: she wanted its power--the divine power of creation. Upon being rejected of her request, the mighty guardian revolted against her creator and all of his creations, and was tossed from her perch atop the heavens in to a realm of purgatory; an island resting between the earth and heavens, but far enough away from either that they'd taunt her position for all of eternity.

Countless years have passed since that fated day, and now that island prison hanging in purgatory between Heaven and Earth will become the destination for four youths seeking revenge against a murderous man. Their journey, however, may lead them on an adventure that could reshape the very foundation of all that was, and all that could ever be...

Eternal Paradise is a dungeon crawler RPG complete with an epic fantasy story told In Media Res. Borrowing ideas heavily from earlier RPGS, it is void of puzzles of any kind and deals solely with exploration and enemy encounters. Due to this, the game bolsters a hefty challenge suitable only for those who would prefer a more difficult and thought-provoking experience than what may be found in most mainstream games of the same genre.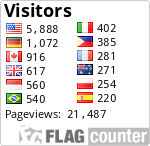 Latest Blog
Completed

RPG Tsukuru 2003
03/06/2010 03:25 AM
11/30/2020 01:24 PM
07/10/2011
387582
73
4174
Tags