Add Review
Subscribe
Nominate
Submit Media
RSS
Final Fantasy V centers around a group of four strangers brought together by circumstance to save the Crystals that have mysteriously begun shattering one by one. The one behind the phenomenon is the villain Exdeath, as part of a plan to release himself from imprisonment and to gain the power of the Void, a realm of nothingness, which could bestow absolute power on one able to resist being absorbed by it. The four Warriors of Light turn their attentions to defeating Exdeath and stopping the Void's energies from consuming their world.
The Uncanny series is a series of games for rpgmaker2003.
The purpose of which is to virtually recreate certain SNES RPGS in rpgmaker2003 as reference material, in order to encourage fellow players and users alike to take a closer look at the SNES RPGS which we're trying to emulate and carefully examine the various techniques these games employ.
Often these submissions won't be exact recreations and at times will take a few creativity liberties either due to technical limitations - which will be documented - or to create something entirely original out of these assets and materials.
----------
(Under Construction)
How to rip chipsets from SNES games,
-how to rip battle animations
-how to rip chip sets
-how to create large animated stationnary charsets
-how to rip animated effects.
-Making of FFU - Jump
-Making of FFU - $Toss
-Making of FFU - Image
-Making of FFU - Throw
-Making of FFU - intro credits
-Making of FFV - title screen.
----------
Programs Used:
Infranview
Paint Shop Pro 7
MSpaint.
Macromedia Flash 5.0
RPGMAKER2003
Audacity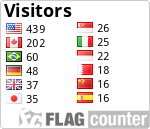 Latest Blog
Production

RPG Tsukuru 2003
08/24/2011 12:40 AM
06/29/2017 05:07 PM
09/01/2017
20538
5
0
Tags