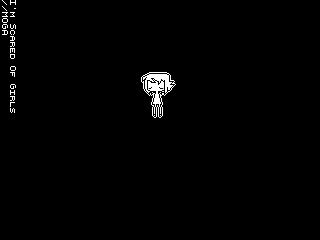 Add Review
Subscribe
Nominate
Submit Media
RSS
Nice persons have made it possible to sample and experience 'I'm Scared of Girls' through a set of videos! Please thank them, and give them some good things for their dedicated hardwork!
author=DRAKEALandsomenumber
Let's Play I'm Scared of Girls (Completed~) by DRAKEALandsomenumber
Playlist: Complete Play-through 1-6

author=GC093
Let's Play "I'm Scared of Girls" by GC093
1.

2.

3.

4.